Call or email us to discuss any of your garage equipment, industrial door and liquid engineering requirements.
ACCREDITATIONS & REGULATIONS
Premier Garage Equipment
Regulations & Memberships
Ensuring customer safety is always our top priority across the breadth of equipment which we install and maintain. Unfortunately, there are those who don't take safety as seriously as us but who are still free to advertise their services as though they do. So, how do you tell the difference?
Professional accreditation and membership of trade associations are a good place to start. They provide you with the assurance that we've been independently assessed by a third party and found to have met their standards.
And, of course, UK and EU legislation governs how we work and the services we can offer. These laws are designed to protect you against would-be rogue traders.
info@premiergarageequipment.co.uk
There are two main pieces of legislation in the UK governing the work we do. They are designed to regulate places of work which operate machinery and other equipment. They are:
1) The Lifting Operations and Lifting Equipment Regulations 1998 (LOLER 1998)
2) The Provision and Use of Work Equipment Regulations 1998 (PUWER 1998)
So, what do LOLER and PUWER say specifically about our duties?
LOLER
As the name suggests, this legislation is concerned primarily with companies and people who own, operate or have control of lifting equipment. Note that it references those who operate or have control of lifting equipment, not just those who own it. This means that all technicians who use lifting equipment are also regulated under LOLER.
There is some crossover with PUWER because in most cases, lifting equipment is also work equipment as defined in PUWER 1998. This applies specifically to the inspection and maintenance of lifting equipment. Vehicle lifts must have a thorough inspection and service check every six months while engine cranes and similar must have one annually.
The law is applied more strictly to lifts because of the increased potential danger to human life with technicians working underneath them.
PUWER
This legislation is similar to LOLER but applies more broadly to all work equipment. It sets out rules and places duties on those who own, operate or have control of work equipment.
Owners of work equipment must ensure that it is suitable for its intended use and it's safe to operate. They have a duty of care to technicians and must ensure they are adequately trained to operate the equipment. And finally, if safety devices or warnings are needed – such as emergency stops, power isolation devices or audible devices – they must ensure these are all in place.
Our Accreditations & Memberships
Garage Equipment Association (GEA)
The GEA is the professional body for all companies like ours which specialise in garage equipment. Established for over half a century and the founders of modern industry standards, they have a long-standing reputation for safety and excellence within the sector.
They also administer the approvals systems for all UK MOT equipment and offer accreditation to garage equipment engineers who meet the GEA standards.
To gain membership, PGE has had to demonstrate that we follow the GEA code of conduct, that we meet their standards and that our technicians are all highly skilled, highly qualified professionals, many with specialist training.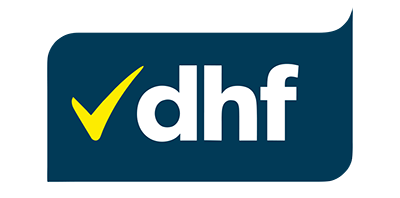 Door Hardware Federation (DHF)
For all companies trading in industrial doors and shutters, garage doors, automated gates and locks/building hardware, the DHF is the primary trade association which means it's always our first stop for technical support and training when we need it.
If you're in the process of choosing a supplier, the DHF is a great source of information. Their stated aim is 'to raise quality and safety standards in the design, manufacture, installation and maintenance of industrial doors' – a position we wholeheartedly support.
All members – PGE included – must sign a declaration which states that adhere at all times to the DHF code of conduct which covers the standard and safety of our work, the quality of the equipment we supply and our training programmes. It also protects you in other ways but examining our business integrity, our compliance with legislation and our levels of insurance cover.
Cyber Essentials
Any business which stores or processes customer data has a responsibility to protect itself from cyber attacks and theft of that data. Cyber Essentials is a Government-backed scheme which we have signed up to, enabling us to do just that.
Many organisations are woefully ill-educated about cyber controls and how to protect data. We have gained Cyber Essentials accreditation which demonstrates our commitment to cyber security and that we have clear processes in place to protect any data we hold.
So, when you do business with PGE, you can trust us to keep your information private and secure, at all times.
Construction Line
As members of Construction Line, you can be sure that our construction credentials have been rigorously checked and verified. Construction Line vets contractors, consultants and suppliers, like us, and pairs them with buyers, like you.
If you're confused about compliance issues and the ever-changing regulatory landscape, connecting with a reputable supplier, who has been thoroughly vetted, via a platform like Construction Line, simplifies your search and speeds it up.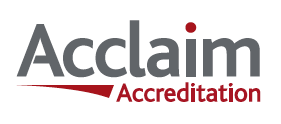 Acclaim Accreditation
In order to reassure our clients of our on-going commitment to health and safety we have now achieved the Acclaim accreditation.
This means they carry out an online assessment of our health and safety documentation and work activities as an independent competent assurance of the systems we have in place.
The aim is to help improve health and safety standards across the UK and reduce duplication of paperwork in procurement
Building Trusted Supplier Relationships
So what does all this mean for you? Well, if we weren't highly regarded by so many third party bodies, we wouldn't have been able to build solid, trusted relationships with so many leading manufacturers and gain approved distributor status. As approved distributors and contractors with manufacturers across the UK and Europe, we always have access to the latest technology and product innovation.
We are approved distributors for the following manufacturers:
We are approved contractors for:
BP/Castrol
Marshalls Motor Group
Volkswagen Group
Total Lubricants
Morris Lubricants
MOD – Army Reserve Forces