Call or email us to discuss any of your garage equipment, industrial door and liquid engineering requirements.
WHY CHOOSE US?
Driven by Quality & Excellence
Knowing why to choose us stems partly from understanding our business and how we can serve you. We have three key service areas:
Garage Equipment
From the day we first opened our doors in 2008, delivering exceptional garage equipment has always been our focus. We design, install and maintain garage equipment for motor dealership franchises and independent garages.
Industrial Doors
Almost from the very beginning, we had enquiries from customers for industrial door systems. For a few years, we outsourced this business to third-party suppliers, but we now have the expertise and technical know-how, to handle this ourselves. We design, install and maintain industrial door systems for everyone, from the smallest garage to the largest units imaginable.
Liquid Engineering
This service naturally evolved from our working relationships with motor dealerships. We handle fluid dispensing, fluid management, storage tanks, drum equipment and spill kits, waste management. And it goes with saying that we are compliant with current oil storage regulations for businesses.
While our garage equipment and industrial doors services are mostly relevant to the automotive trade, any business which uses oil as a commodity can benefit from our liquid engineering service. This applies to car, commercial and the manufacturing industries.
'Driven by Quality & Excellence'
So, now you know more about what we do, what other reasons are there to choose PGE?
Our motto – 'driven by quality and excellence' – is a good place to start. We feel this sums us up perfectly. Since we opened our doors in 2008, our motivation to deliver a service that truly excelled has driven us to succeed. Every stage of the process is evaluated for those two attributes: quality and excellence. If they're not immediately obvious, we go back to the drawing board until they are.
We know that your business depends on the quality and reliability of the products and services we supply. Which means that our business depends on your satisfaction. When Jonathan Jennings founded PGE in 2008, he knew that customer satisfaction would be the key to longevity and success. Accordingly, he committed to building a business founded on several core principles.
These principles are embedded in the way we operate at every level and within each department. That's how we ensure they are meaningful and have a real impact on day-to-day operation and on our customers' businesses.
At PGE, quality is visible from beginning to end. When you first make an enquiry, you will be looked after by team members who have years of experience in the garage equipment sector. Not only do they have solid background expertise, they are also committed to maintaining their knowledge through continuous internal and external training courses. We create our own internal training courses for all team members and also access training from external industry specialists whenever necessary.
The products and services we recommend for your business are also subject to our quality filters. We only ever install products which satisfy our testing processes. They must be safe, first and foremost. They must do the job as intended. And they must be built to last. All products have CE marking in line with current UK and European regulations. We do not buy, or install, equipment from China as, in our experience, the quality of these imports is not as high as the imports we receive from Europe.
Our mantra is 'quality over quantity'. Do it right the first time or don't do it at all. That's why we don't compete in the budget market where price is a commodity. We're not selling tins of beans. People's lives are at stake with some of the equipment we install so being responsible is more important to us than making a fast buck.
With around 600 customers across 1700 sites, UK-wide, we have perfected the art of managing each relationship to the satisfaction of our customers.
Many are loyal and provide repeat business year to year. Some don't require our services for a while but come back to us when they need assistance. It's the personal relationships that we build and the strength of those relationships which gives our customers the confidence to do business with us.
Just as we don't buy inferior products because we believe in better, we also don't expect you to contend with unprofessional attitudes. Everyone we employ at PGE understands that and we're proud of our professional, respectful and polite workforce. (That's not to say we don't have a cracking sense of humour!)
Our lead times are exceptional for an industry which traditionally imports from overseas and can be subject to delays. It's all in the planning – from the moment you contact us for an estimate, we're forecasting within the supply chain to manage demand and deliver to you on time and on budget.
We work hard to gain the trust of all our customers and we know from customer feedback that you appreciate our efforts. You can trust in us that we will never conceal anything from you or try to sell you something which isn't fit for purpose. Our pricing is transparent and we welcome questions at any stage of the buying process.
It's an easy promise to make and many businesses claim they do this, but the proof is always in the pudding. We strive to source the finest materials and products from the most trusted and respected manufacturers in the industry. We pass our knowledge and expertise directly on to you so you can benefit. And we're always here to solve any problems or provide solutions to make things run smoother for your business.
Most of our customers are in the automotive sector, primarily large motor dealership franchises as well as independent garages. We also work with the Army Reserves motor trade and agriculture divisions.
If you're a business with your own in-house workshop and require garage equipment, that's also a service we can offer. We currently work with construction and commercial companies who repair and service their own vehicles rather than outsourcing to garages. We supply them with garage equipment and maintain that equipment throughout the year.
However, we don't only deal with businesses. If you're an individual in need of specific garage equipment, we can help. For example, we've worked with many classic car collectors, who are also home mechanics, in need of lifting and parking equipment. The lifts we supply have all been specially developed and tested to ensure home mechanics can easily, safely and affordably maintain and restore their vehicles, while our parking equipment provides a secure and ample storage facility.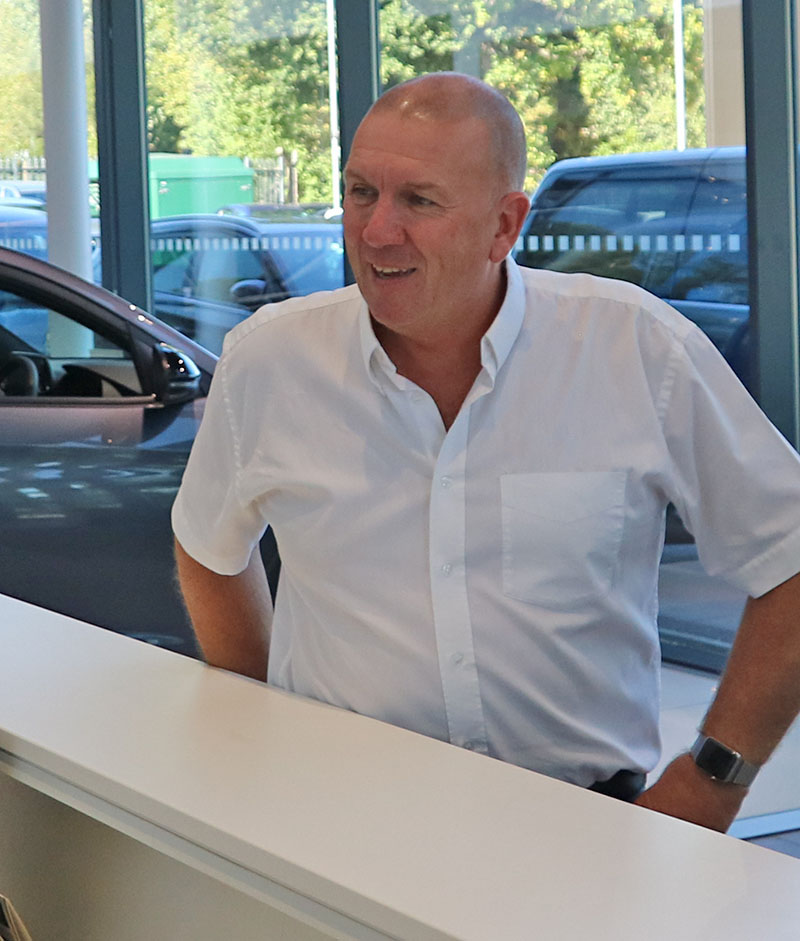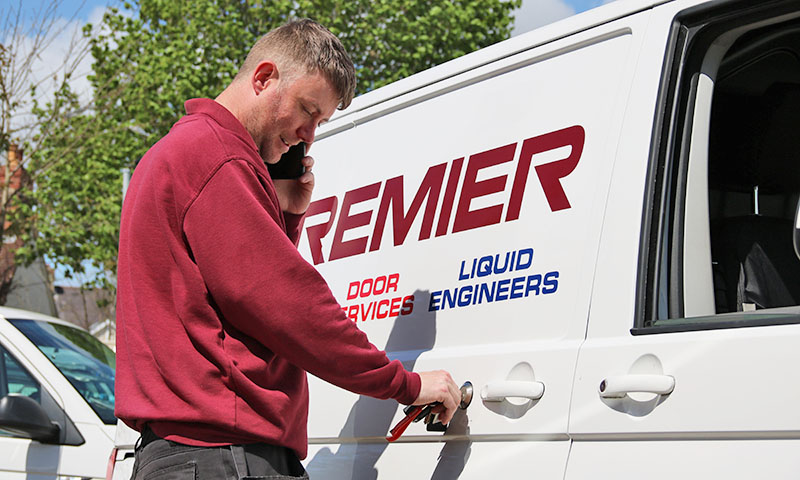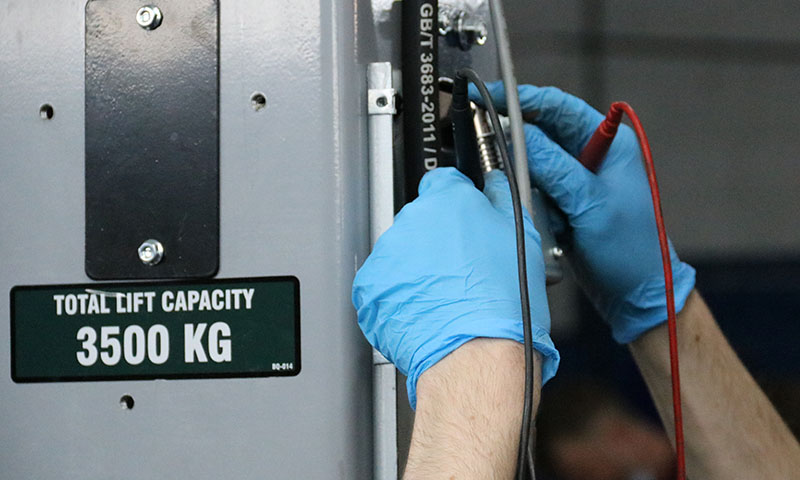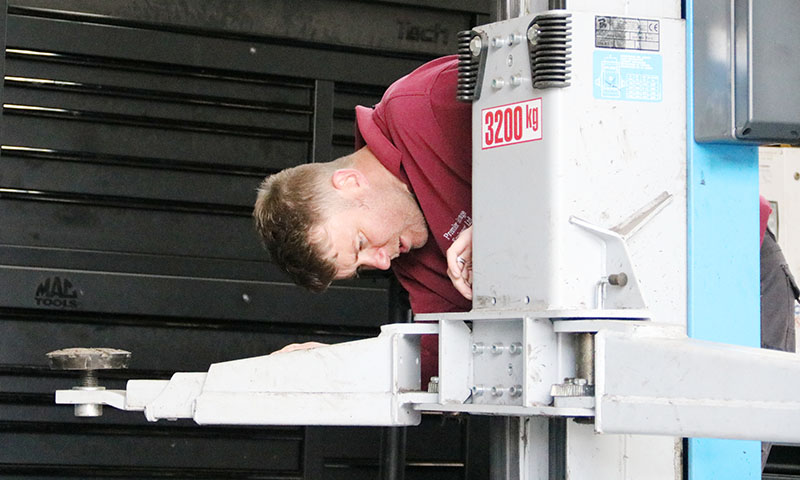 Part of being customer-focused is understanding how to create processes which serve the customer first, and us, second. So, that's how we work. What does this look like?
Accreditations
We believe it's important that other institutions verify our skills, competence and technical know-how, so we have a range of third-party accreditations from respected organisations.
Manufacturer Training
Alongside our accreditations, we also insist that all engineers and technicians receive full manufacturer training for all products. This avoids any uncertainty during installations and means we can always give you accurate, fact-based advice.
Problem-Solving
If a piece of equipment needs replacing, just call us. If you've got an odd requirement you've never encountered before, we're happy to help. Have an issue with a product or with a layout? We're on hand to work it out. Solving problems comes naturally to our engineers and technicians, so you can always rely on us.
Product Sourcing
We go the extra mile to source any product or garage equipment that you might need. Our excellent relationships with manufacturers and suppliers means we can often locate products for you, even when they're not listed online.
Flexibility
Many of our customers have their own customers and can't shut up shop for the day while we install a new MOT bay or a new garage layout. So, to avoid disruption to your business, we work around you and your customers. Out of hours or weekends or super early before anyone else arrives. It's not a problem.