Call or email us to discuss your garage equipment survey, supply,
install and maintenance.
DESIGN AND INSTALLATION
from Premier Garage Equipment
Getting the design and installation of your garage equipment right is one of the most fundamental business decisions you'll ever make. Making the best use of your workshop space can have a major impact on your productivity and profit margin.
At PGE, we have over 100 years' collective experience in workshop design and installation and we're confident that in our hands, and with our direction, you'll achieve the perfect workshop.
We recommend to all our customers that you start with a site survey.
info@premiergarageequipment.co.uk
SITE SURVEY
from Premier Garage Equipment
In most cases, this is stage one of the process. A comprehensive site survey ensures that everything relevant is taken into account. The survey, in tandem with a client brief, provides us with all the information we need to advise you on what must happen next. This will range from a completely new workshop to minor workshop adjustments.
If it's the latter, it's likely that we can issue a straight forward quote. However, for larger workshop redesigns, we usually progress to CAD drawings which form the basis of ongoing conversations with you.
Once everyone is happy with the proposed designs, we can proceed to the installation phase.
info@premiergarageequipment.co.uk
DESIGN
from Premier Garage Equipment
Product design is a specialist skill, and it's not hard to understand why. Standing in a space and visualising how it might look, if changes were made, is not easy. And when it comes to the design of a garage workshop or MOT bay for passenger vehicles or commercial vehicles, there are additional considerations, such as the impact of the introduction of new equipment – and how this can best facilitate the delivery of your core services.
Every space lends itself to a different configuration of equipment and technology. Our experience over the years affords us an in-depth appreciation of the factors involved in maximising the use of that space and making the right decisions. Those decisions always have consequences for your productivity and profitability – and that's something we never take for granted.
Working with other specialists at this stage – such as structural engineers – can be invaluable. Space is often at a premium, but with a great design team on hand, every option is considered. How can we keep the workshop floor space as uncluttered as possible? Perhaps by moving storage outside for environmental items (steel, tyres, waste streams etc), stacking tanks, tool storage and ancillary items. You might even want to consider a mezzanine floor to create additional floor space, where possible.
info@premiergarageequipment.co.uk
DESIGN EFFICIENCIES
from Premier Garage Equipment
Design efficiency translates to greater productivity in your workshop. If each technician has all the services (air, water, oil, power and tooling) in the right place, and to hand, he has no need to leave his bay. This instantly transforms how he works and makes him more productive.
Getting the design right today also future-proofs your business. By investing in infrastructure now, you have everything you need to support business growth over the coming years.
For example, when installing lifts, we might suggest that you make the bays larger than required so that in a few years' time, when you need more capacity, it's already there and you don't need to go back to the drawing board with a new installation.
This might also apply to the installation of pipework and extraction ductwork. If we are aware of your plans for future growth, we can upsize and leave facilities in place to be extended a few years down the line.
info@premiergarageequipment.co.uk
 When you partner with PGE, our design specialists and project managers are on hand to guide you through each step of the design process. From the most minor of upgrades to a complete workshop redesign, we guide you through the myriad choices you'll need to make and our CAD technicians can provide 2D drawings to help you envisage your new workshop layout.
From these initial concepts, working in partnership with your architects and other design consultants, we can create working blueprints which take your specific building requirements into account as well as more general building regulations and health and safety legislation.
We've designed workshops for a huge range of franchised dealerships including most household names, such as BMW, Audi, Jaguar Land Rover, Volvo, Volkswagen, Kia, Suzuki, Skoda and Hyundai. Our experience doesn't end there. We've also worked with many prestige non-franchised specialists, private car collectors and even the MOD. In a nutshell, if it's an experienced workshop you're looking for, look no further.
We're always ambitious on your behalf. It's our intention to create cutting edge workshops with the finest facilities in which only the most superior of technicians would want to work. Rest assured our commitment to you and your business is 100% guaranteed.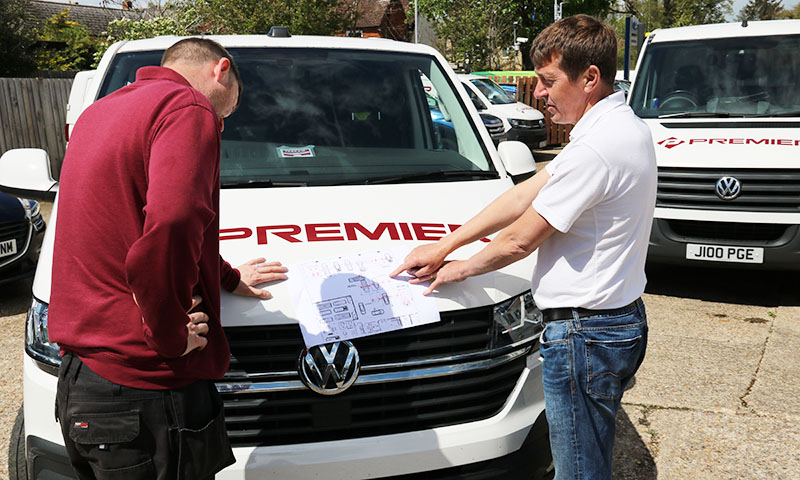 info@premiergarageequipment.co.uk
INSTALLATION
from Premier Garage Equipment
Once your designs are approved, we proceed to the installation phase. For the safety of everyone in your workshop, it's essential that your installation is carried out in line with current quality and safety standards.
We are GEA accredited which means our codes of conduct and our standards have been independently assessed and verified by a third party. This gives you the assurance you need when choosing a partner to deliver your workshop design and installation.
All our technicians undergo many hours of training, both theory-based and under supervision, before we let them work on a client's installation. They, and a number of approved sub-contractors, make up our installation team, each with their own specialist skills, guaranteeing a quality fit within a specified timeframe. From tyre and wheel equipment to lifts, from MOT bays to pipework and extraction, every aspect of your installation is taken care of by a highly qualified team of technicians.
Ensuring that the right people are on the job at the right time ensures your budget is tightly managed. And it goes without saying, that a supervisory technician oversees the project installation from start to finish, quality assessing each element along the way.
info@premiergarageequipment.co.uk
LEGISLATION AND REGULATIONS
from Premier Garage Equipment
Legislation and Regulations
Any workshop designer worth their salt will be familiar with current legislation and will plan around it when designing your workshop.
There are several pieces of legislation and other regulations we must consider.
These include:
Provision and Use of Work Equipment Regulations 1998 (PUWER)
Lifting Operations and Lifting Equipment Regulations 1998 (LOLER)
Control of Substances Hazardous to Health Regulations 2002 (COSHH)
DVSA regulations for MOT bays
Oil storage regulations for engine and waste oils
There are also local considerations to bear in mind such as the presence of asbestos, access in and out of sites for vehicles ranging from small cars to tankers and car transporters, the need for parking spaces and the local environment e.g. watercourses and rivers, as well as other geological concerns.
info@premiergarageequipment.co.uk
Does our approach to design and installation match what you've been looking for?
Every year, we work with a range of clients from large dealer groups to independents, all searching for a progressive, cutting-edge approach to workshop design. And that's what we provide.
Unfortunately, we are often asked to troubleshoot for customers who have been given poor advice and paid for drawings and designs which aren't fit for purpose. We have seen designs with items missing or in the wrong place, MOT bays which would never pass their application, lifts which would be impossible to drive on to.
On many occasions, we have spotted mistakes in designs submitted by other companies, saving our customers thousands of pounds and building loyalty along the way that's impossible to put a figure on.
To find out more about how we can help you, please contact us for more information today.
Related Garage Equipment Design & Installation Services
All of our services go hand-in-hand, you may also require our help with: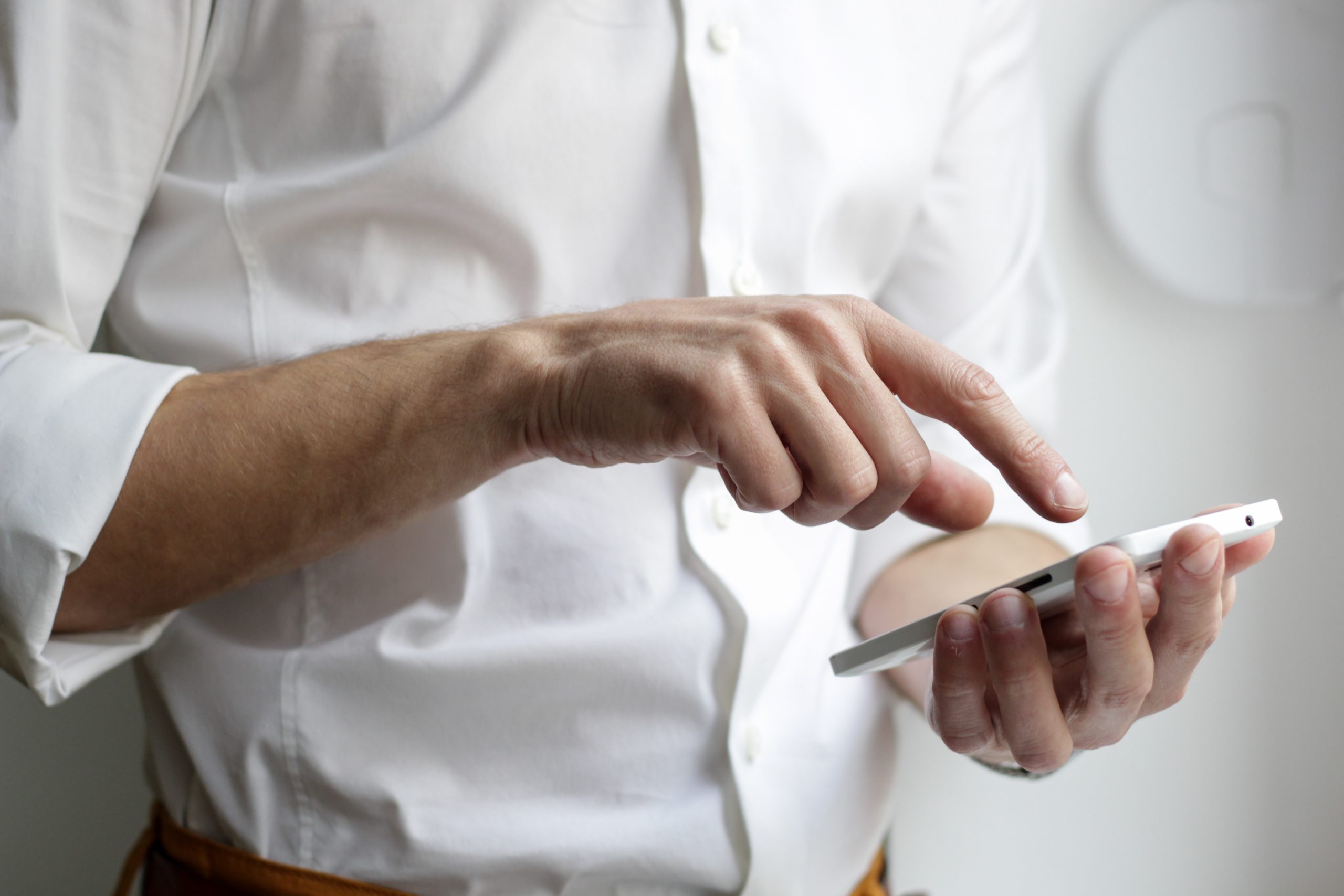 Need Some Help?
If you would like to find out more about industrial doors and discuss how Premier can help you, call us on 01234 765308 or complete the form for a call back.

Griffin Autos - Ampthill
"PGE install and maintain all our garage workshop equipment. A recent challenge meant we needed to source a new lift which could cater for cars through to vans. The added dilemma was with the building which is very old and meant we would potentially have to change the floor to accommodate a new lift. However, PGE came up with a great solution and sourced us a new lift which meant we didn't need to change the floor and would still fulfil all our requirements. The installation was very quick and smooth and we can now cover a bigger range of vehicle than before making us more flexible with the range of customers we can serve."