Call or email us to discuss your garage equipment survey, supply,
install and maintenance.
WORKSHOP BAY SERVICES
from Premier Garage Equipment
Workshop bays are busy, demanding environments. Your technicians must be able to work quickly and efficiently while repairing and servicing vehicles. They'll rely upon a range of equipment throughout the day to perform key tasks from changing oil, to inflating a tyre, to topping up engine coolant and screen wash.
If their workshop bay is well organised and stocked with high-quality equipment, their output will increase and your garage's profitability will rise. That's why it makes sense to work with reputable suppliers of workshop equipment like us.
At PGE, we have many years combined experience to know how to get the job done. Our customers trust us because they know we source the finest products which are built to last and upon which you can rely.
Let's take a look at some of the products that are essential to creating a high-performance workshop bay.
info@premiergarageequipment.co.uk
HAND PUMPS
from Premier Garage Equipment
What is a hand pump used for? 
A hand pump is one of the cheapest and most efficient ways of transferring small amounts of fluids, typically from a 20-205 litres barrel or drum. Hand pumps are ideal for dispensing fluids such as anti-freeze, engine oil, gear oil and Ad Blue and are used in environments where compressed air or electricity isn't readily to hand.
Hand pumps vary in design and function. We stock all types, including:
rotary pumps
Adblue pumps
chemical pumps
water butt pumps
gear oil pumps
info@premiergarageequipment.co.uk
ELECTRIC PUMPS
from Premier Garage Equipment
What is an electric pump used for?  
When electric hook-up is available in the right location, electric pumps can serve the same purpose as hand pumps, for the same types of fluids, however, they can move larger volumes of fluid, more quickly, over longer distances.
What's more, they are quieter than air operated pumps so if your workshop is near your customer service area or your offices, electric pumps are an ideal choice.
Similar to hand pumps, we stock a wide range of electric pumps. Made from robust but lightweight metal such as aluminium, they are hard-wearing and user friendly.
info@premiergarageequipment.co.uk
GREASE PUMP
from Premier Garage Equipment
What is a grease pump used for?  
As the name suggests, they are used for pumping grease into vehicles. Our range is comprehensive with varying sized pumps covering all types including hand-operated and air-operated and medium to high pressure.
info@premiergarageequipment.co.uk
ADBLUE PUMP
from Premier Garage Equipment
What is an AdBlue pump used for?  
AdBlue is the trade name for a widely used form of diesel exhaust fluid. Specialist pumps are needed to transfer AdBlue into the vehicle onboard storage tank. Don't attempt to use another pump for this purpose; different pumps have different seals.
AdBlue is used to reduce nitrous oxide emissions and has been required for use in diesel engines. It's recognisable by the blue filler cap which is usually next to the fuel filler but may be in the boot or bonnet.
All our AdBlue pumps are manufactured according to regulations in line with ISO 22241-3 2017. This guarantees that only approved materials are used to handle AdBlue which minimises the contamination risk.
As with other pumps, AdBlue equipment must only be used to store and dispense AdBlue.
info@premiergarageequipment.co.uk
HOSE REELS
from Premier Garage Equipment
What are hose reels used for?  
Hose reels transfer air, water, oil and grease. All our hose reels can be surface mounted and are retractable/self-retracting which:
protects the hose and prolongs their lifespan
creates a clutter-free, safe working environment
maintains the appearance of your workshop and service area
In the correct position, a hose reel can help to increase productivity. Our hose reels come in different sizes, colours and reel lengths according to the layout and design spec of your workshop.
We also offer a wide range of mounting accessories for the installation of an individual reel or reel bank.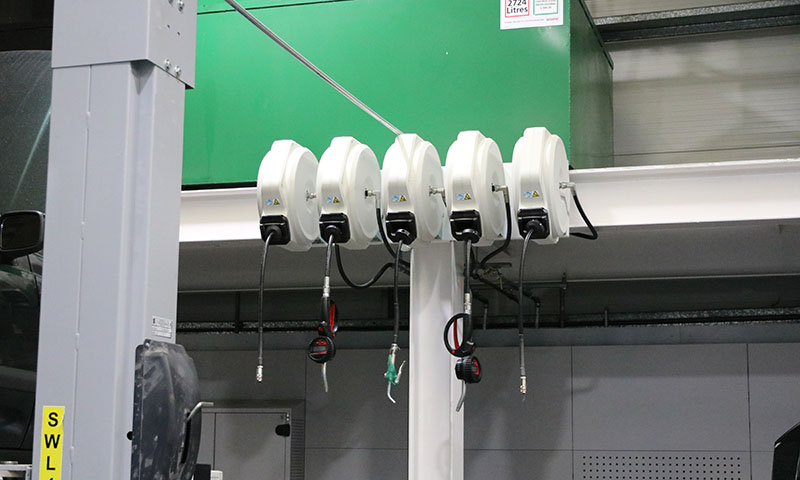 info@premiergarageequipment.co.uk
WASTE OIL UNITS
from Premier Garage Equipment
What are waste oil units used for?
The removal of oil from a vehicle (known as an oil change) must be carried out safely and in accordance with oil storage regulations. Waste oil is a carcinogenic (potentially cancer-causing) so the safety of your technicians is paramount during this procedure. Your duty of care to them requires you to provide waste oil units which are fit for purpose.
Waste oil units are used to drain the waste oil from a vehicle so that it can be replenished with new engine oil.
info@premiergarageequipment.co.uk
FUEL RETRIEVAL UNITS
from Premier Garage Equipment
What are fuel retrieval units used for?
Their primary use is the removal of fuel which has been incorrectly dispensed into a vehicle e.g. petrol into a diesel engine. They are mobile units which means they are extremely flexible and can be used almost anywhere they are needed. Our mobile fuel units remove and refill fuel quickly and safely.
info@premiergarageequipment.co.uk
OIL MANAGEMENT
(OR MONITORING)
from Premier Garage Equipment
What is oil management or monitoring?
Oil or fluid management tracks the movement of oil from the point you receive it from your supplier to the point it is used for a customer.
Think of it in terms of the five Ws:
Who in your workshop has dispensed fluid?

What quantity of which fluid dispensed?

Where did it take place?

When?

And why?
If you can answer those questions, you'll be able to accurately track and account for all fluid use – which helps you stay on top of costs and profitability.
info@premiergarageequipment.co.uk
FLUID MANAGEMENT SYSTEM
from Premier Garage Equipment
What is a fluid management system?
A fluid management system is made up of several components which meter, monitor and dispense oil and other lubricants. In a typical workshop, technicians dispense an immense amount of bulk fluid. When every drop matters, it's important to stay on top of who is dispensing what, and how much.
What are the benefits of using a fluid management system?
Cost savings
Fluid management systems allow you to control expenses by effectively managing your inventory of fluids such as oils, gear lube, coolant and anti-freeze. You'll be able to reduce the incidences of:
incorrectly dispensed fluids
inaccurately measured fluids
unbilled fluid changes
technician mistakes
theft
Improved efficiency
Fluid management systems provide incredibly detailed dispensing histories which can help your workshop managers to in several ways:
identify and predict usage patterns
discover and resolve workflow issues
enhance production
optimise material deliveries
reduce unnecessary errors
Data transparency
With information at hand, managers are well prepared to order the right amount of fluid at the right time. They can also recall transaction data at a moment's notice. And with inventory available, technicians have less downtime and are able to service more vehicles.
info@premiergarageequipment.co.uk
Accuracy
With accurate metering, you can dispense precise volumes avoiding costly mistakes and unnecessary wastage.
Accountability
Wondering who has dispensed what, and when, is now a thing of the past. Managers have all the information they need to manage expectations and deal with issues arising from poor workmanship.
With benefits like these, it's easy to see why garages are investing in oil management system. They can be used in any environment and paired with existing dispensing systems for immediate use. We work with the World's top manufacturers, including industry-leader Graco, whose Matrix and Pulse systems are well known.
Workshop Solutions for all Budgets
At PGE, we believe in providing solutions for all our customers, from those seeking entry level products through to higher spec or bespoke designs. If an automated fuel oil management system is not the right choice for your business, we can help you to set up a manual system of oil monitoring using digital hose end meters which is efficient but designed to be eminently affordable.
We've selected all our workshop bay products with you – the end user – in mind.
Do they streamline workflow and increase efficiency for your garage?
Do they assist your technicians to work productively?
Do they help to grow the profit margins of your business?
Only when we are satisfied that we can answer yes to all these questions, are we happy to recommend them to you.
For more information on specific products, please contact the team today.
Related Workshop Bay Services
All of our services go hand-in-hand, you may also require our help with: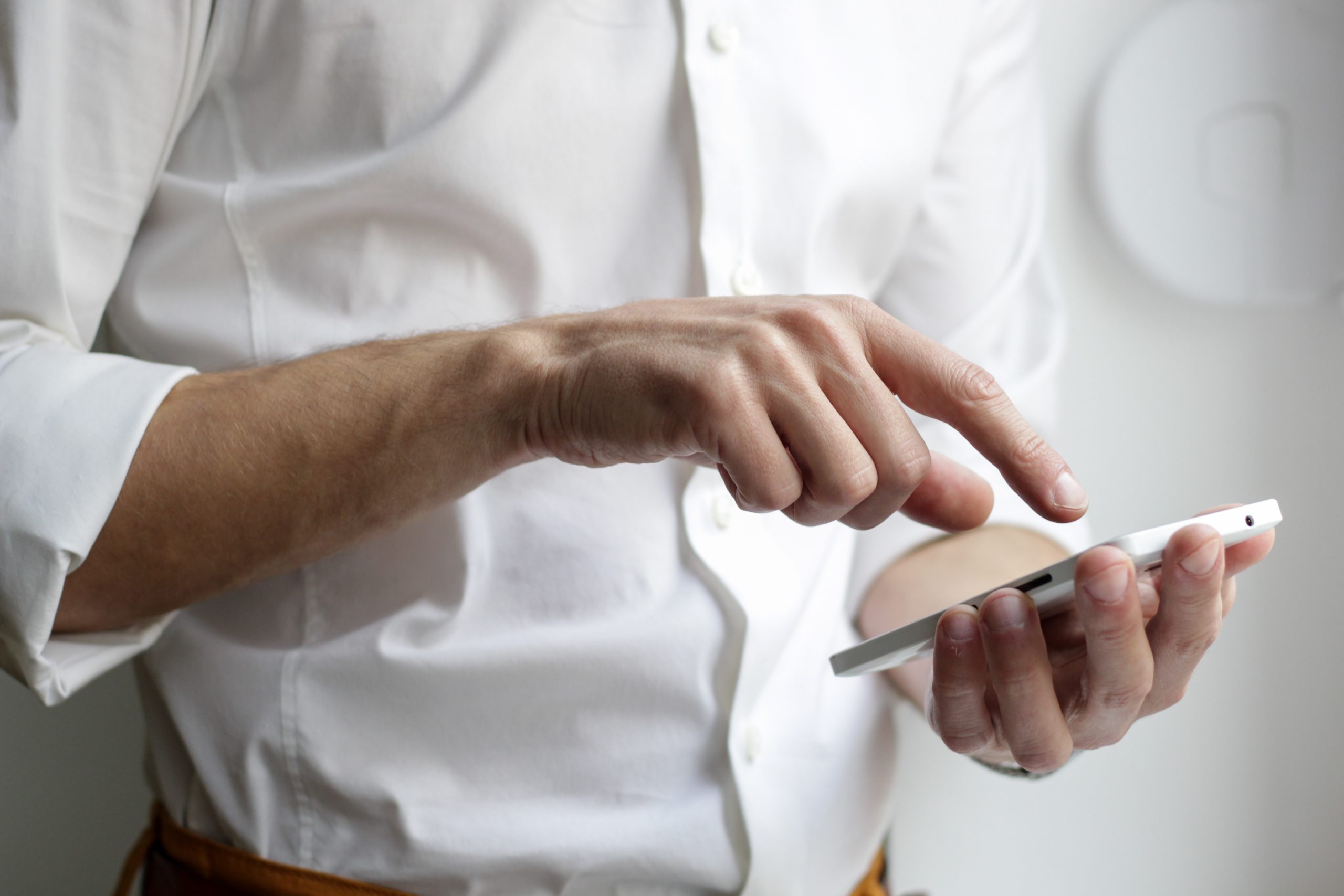 Need Some Help?
If you would like to find out more about industrial doors and discuss how Premier can help you, call us on 01234 765308 or complete the form for a call back.

Chief Executive - Endeavour
"PGE are highly regarded by our group of franchises as our preferred partner in workshop design. We have worked with them on a whole range of projects from minor upgrades all the way up to complete workshop redesigns. For example at our Hyundai dealership in North London they have created designed and installed a cutting edge workshop environment where our talented Technicians are proud to work. We are constantly assured that they adhere to the highest standards in line with building regulations and health and safety legislation".