Call or email us to discuss your industrial doors survey, supply,
install and maintenance.
INDUSTRIAL DOORS AND AUTOMATED GATES
from Premier Garage Equipment
Industrial doors and Automated Gates
Industrial doors and automated gates are widely used in the industrial and commercial sectors for safeguarding buildings such as factories, manufacturing facilities and warehouses. Due to the wide-ranging nature of these buildings, industrial doors are manufactured in a variety of shapes, sizes and construction, including sectional, roller and high speed.
If you're in the market for either industrial doors or automated gates, it's useful to first think about the characteristics which are most important. Durability, insulation, method or speed of opening, ventilation or security? Or all of the above?
At PGE, we have built a strong reputation with a wide range of customers supplying and installing doors and gates on commercial premises across the UK. If you're considering a new purchase, we'd love to hear from you.
We are members of DHF which is the trade association for companies associated with industrial doors, shutters, automated gates, locks and building hardware. This demonstrates our commitment to the highest levels of technical expertise and professionalism.
Industrial doors by type
There are four main types of industrial door. At PGE, we can supply and fit any of these doors:
info@premiergarageequipment.co.uk
ROLLER SHUTTER DOORS
from Premier Garage Equipment
A popular choice in a range of environments, the roller shutter is as hard-working, and hard-wearing, as you need it to be. Constructed from sturdy aluminium or steel, roller shutter doors open and close onto a roller which protects the door when it is retracted.
Speed of retraction is always a consideration as is expected usage – is this a door which will be opened and closed multiple times per day? You can choose between a manual or automatic operation and for high-use doors, we recommend a sturdy electrical motor which won't overheat though regular operation.
On occasion, we're asked to install fire-resistant roller shutter doors. These doors are ideal in situations where fire spreading needs to be tightly controlled, as outlined in current building regulations.
During normal circumstances these doors operate in the same way as regular roller shutters. During a fire, they resist the spread of fire and can also help to slow down the spread of smoke. Upon installation, we work with a fire protection company who integrates them into the fire alarm system.
info@premiergarageequipment.co.uk
SECTIONAL OVERHEAD DOORS
from Premier Garage Equipment
A traditional option for garage doors, the sectional overhead door is reliable, easy to use and hard-wearing.
There are many designs available creating glazed, thermal and ventilated options. Security measures can be built in, depending on your requirements, and we can even take aesthetics into account if a good-looking door is important!
Choose from a manual operation, via a simple pulley or geared hoist, or automatic operation via a range of electric motors and access control systems.
Most importantly, we only install doors with watertight seals on each side which guarantees a door which looks great and performs even better.
info@premiergarageequipment.co.uk
SLIDING FOLDING DOORS
from Premier Garage Equipment
These doors retract horizontally (sideways) as opposed to vertically and the panels fold in a concertina pattern as the door opens. They are ideal for buildings with limited space around the opening or where the ceiling height is restricted. Collision risk is also reduced as the doors remain fully visible to drivers entering and leaving.
Choose from the usual range of options including thermal insulation and weather resistance. The sliding folding door is low maintenance, easy to operate and comes in a manual or electric version.
info@premiergarageequipment.co.uk
RAPID ACTION DOORS
from Premier Garage Equipment
For situations where speed is of the essence, look no further than a rapid action door. They are ideally suited to temperature-controlled or hygiene-sensitive environments, such as cold stores or clean rooms, where the frequent closing and opening of doors presents problems.
Rapid action doors are, on average, four times faster than their equivalents. Additional benefits include minimised heat loss, reduced energy costs and for busy distribution or logistics centres, increased productivity.
All the doors we install have robust and powerful motors which are designed for rapid action opening and closing. And you can choose from a wide range of colours, sizes and designs.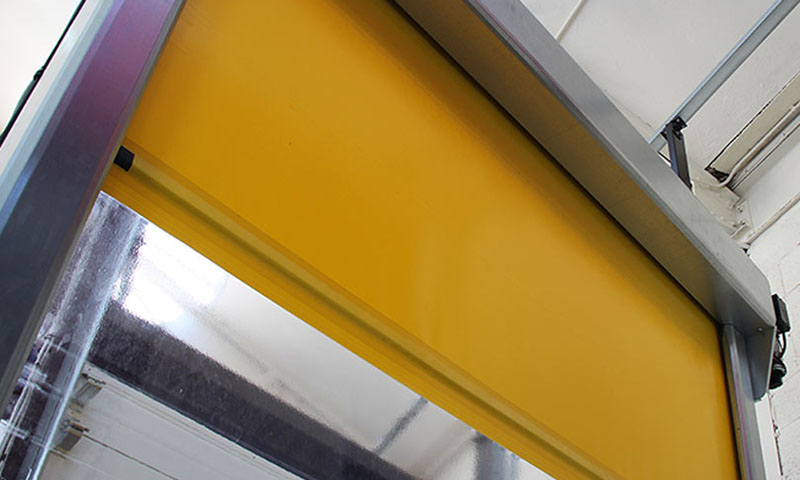 info@premiergarageequipment.co.uk
AUTOMATED GATES
from Premier Garage Equipment
Automated gates give you total control of your premises and allow you to monitor who is coming and going. In busy industrial areas packed with high-value equipment, the safety and security of automated gates is worth the investment.
At PGE we have years of experience in installing, repairing, upgrading, servicing and testing automated gates from a range of manufacturers. Choose an access control system to suit you, including keypads, cards, key fobs and voice control.
All our systems are manufactured to the highest standards with quality parts and you can enjoy the protection they offer for many years to come.
info@premiergarageequipment.co.uk
MAINTENANCE AND REPAIR
from Premier Garage Equipment
The upkeep of your industrial doors and gates is important. Following such a significant financial outlay, keeping them in top condition helps to prolong their life and to avoid unexpected downtime to your business if they suddenly malfunction.
info@premiergarageequipment.co.uk
We always recommend a preventative maintenance programme to our customers. It's a core feature of our aftersales service and it's guaranteed to benefit your business.
With planned maintenance throughout the year, our technicians are always on hand to perform regular service checks to keep your doors and gates performing at their best and looking fantastic.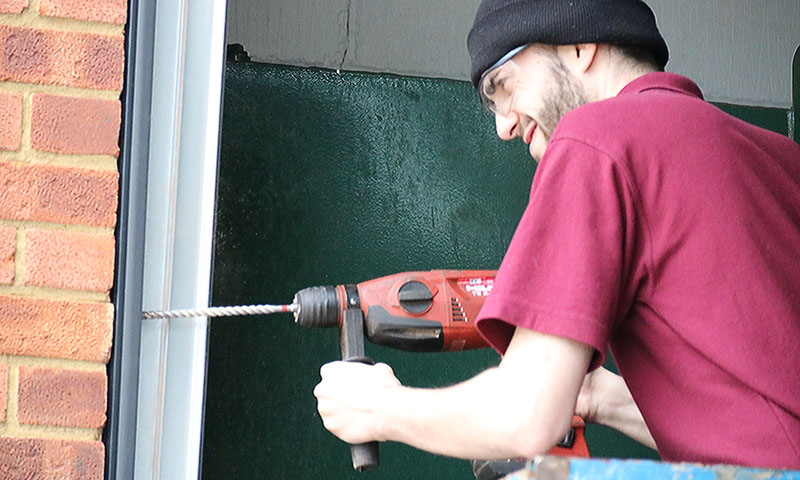 info@premiergarageequipment.co.uk
There will inevitably be times when your equipment needs repairing. We'll perform a thorough check to ensure a repair is warranted; if the fault or damage is more serious, it may not be possible.
We know that having any access point, such as doors and gates – both of which act as secure barriers – out of action, is less than ideal. So, our priority will be to get your door back in operation as quickly as possible.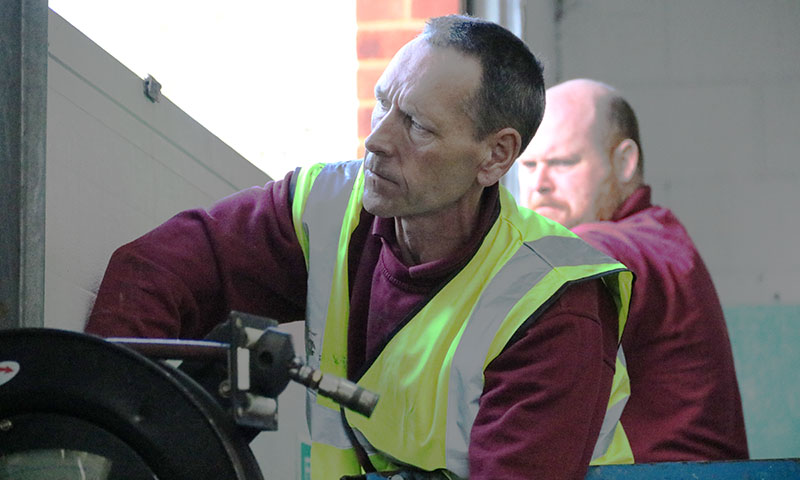 info@premiergarageequipment.co.uk
CE MARKING
from Premier Garage Equipment
CE marking is widely recognised in manufacturing sectors and since July 2013, it has been a criminal offence to market certain products without the CE mark. The mark proves that the product has been manufactured to EU standards. This includes all non-fire resistant industrial doors which are covered by harmonised standards under the Construction Products Regulation 2011.
All doors supplied and installed by us have the required CE marking. What's more, our membership of the DHF also requires full compliance in this regard.
When you choose a CE marked product from us, as a DHF member, you can be sure that the product has been rigorously checked to ensure it complies with health and safety regulations, and environmental regulations. This removes the onus from you to verify compliance or carry out a specific product risk assessment (although you must make separate checks for compliance with current building regulations).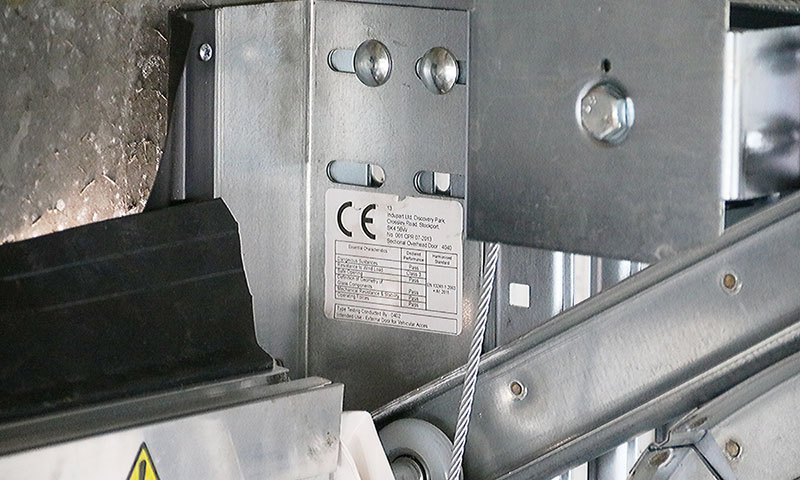 info@premiergarageequipment.co.uk
What Next?
At PGE, we offer a comprehensive service, supplying, installing and maintaining your industrial doors and automated gates. We believe you'll struggle to find a more professional service anywhere else.
Why not put us to the test?
Contact us today to find out more.
Related Industrial Door Services
All of our services go hand-in-hand, you may also require our help with: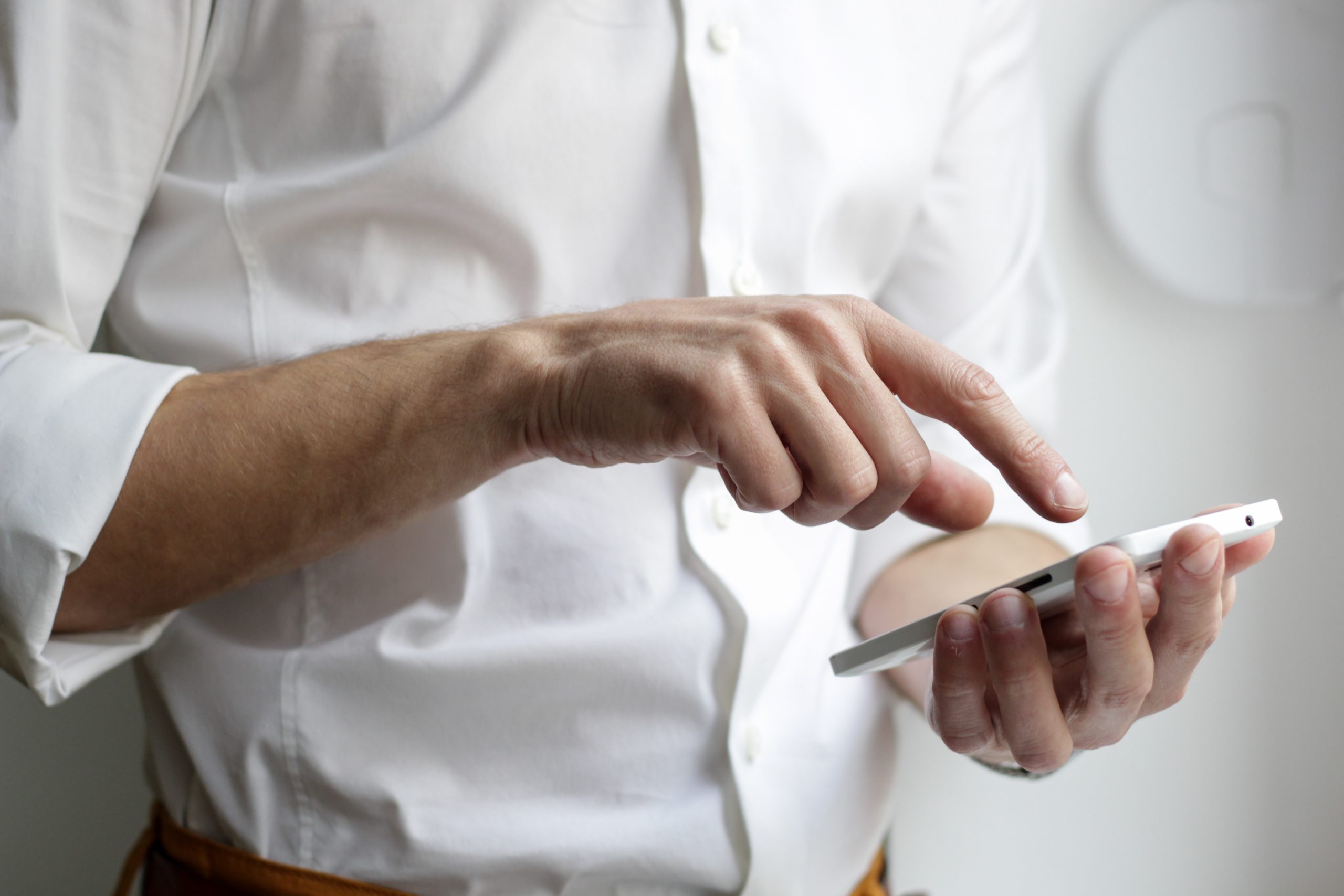 Need Some Help?
If you would like to find out more about industrial doors and discuss how Premier can help you, call us on 01234 765308 or complete the form for a call back.

Chief Executive - Endeavour
"We recently contacted PGE with regards to an industrial door that needed repair at our West London Volvo dealership. The door had stopped working which was causing us huge problems in getting vehicles in and out of the workshop as it was our only door in the building to gain access to the workshop. Whilst PGE had not originally installed the door they were more than happy to help. They responded promptly and within a matter of hours of making the call they arrived, identified the issue and speedily made the repair. This massively reduced the negative impact on the business and meant we quickly back to being fully operational!"