Call or email us to discuss your industrial doors survey, supply,
install and maintenance.
RAPID ACTION DOORS
from Premier Garage Equipment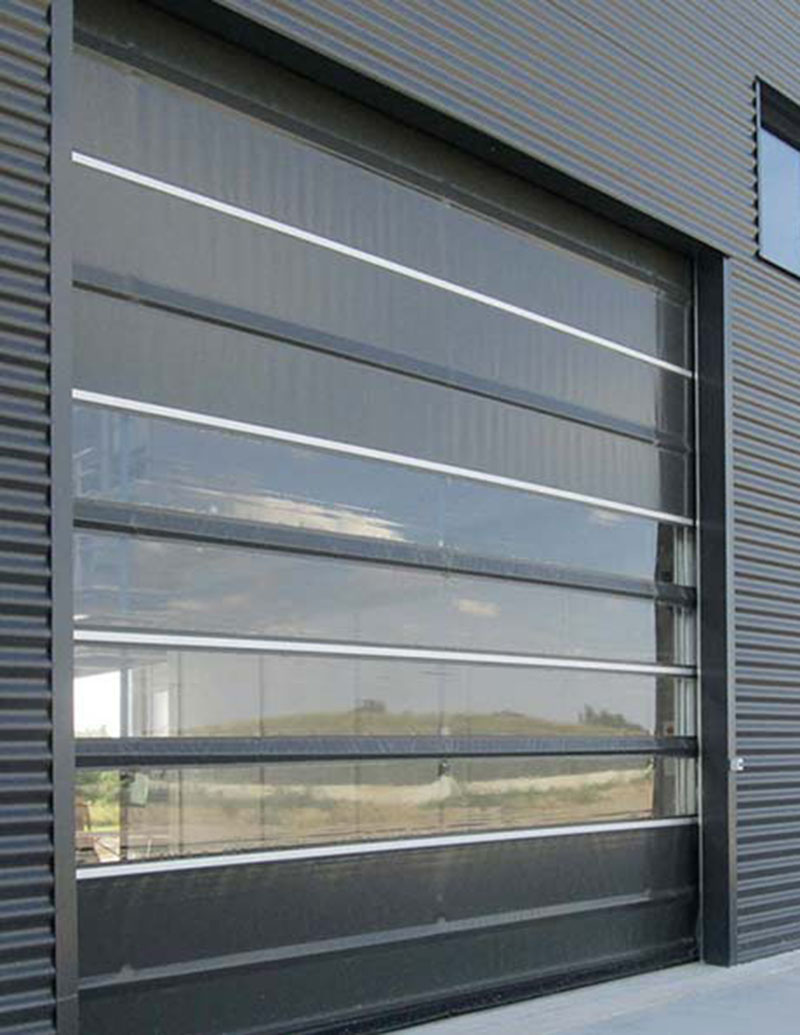 In settings where the repeated opening and closing of doors is an issue, for example, in temperature or hygiene sensitive environments, a rapid action door is the perfect choice. In practice, most doors such as roller shutters, sliding folding and overhead are left open for long periods of time to avoid constantly interrupting workflow. In a sensitive environment, this is not possible.
Cold storage facilities and clean rooms are a classic example. Every time a door is opened and closed, controlled environments such as these can be compromised. It's certainly not possible to leave a door open for any length of time. Therefore, the faster access can be provided, the better.
They are also ideal in high traffic areas where the movement of fork lift trucks and people may be slowed by a conventional roller shutter door.
Our range of automated rapid action doors, also known as high speed or rapid roll doors, suit any setting, and are on average four times faster than other doors. They can be used internally or externally to suit your requirements. When used internally, they resemble a thick plastic blind or curtain, sectioning off parts of your building according to your needs.
If the internal space which requires sectioning off leads directly to the outside, a rapid action door can still be installed but may need to be fitted in front of an existing roller shutter or sectional door.
Why choose a rapid action door?
There are many reasons why a rapid action door will suit your business needs.
Energy savings – maintaining the temperature of your unit and preventing unnecessary heat loss from opened doors can help to cut your energy bills.
Increased productivity – when your team is busy, constant interruptions from doors opening and closing can affect productivity. Help to maintain a steady workflow with automated doors.
Low maintenance and long-lasting – thanks to robust motors which can easily cope with the additional demands in power from a rapid action door. All our doors are constructed from hardwearing materials which are easy to maintain – all available in a wide range of colours, sizes and designs.
Flexibility of design – choose from vertical or horizontal openings according to the style of your building. And all our doors are available with or without vision panels and can be subdivided according to your specification.
Access control – there is a range of access control options as with all industrial doors, including automatic detection systems and switches including motion detectors, magnetic induction loops and infrared photo cells.
Motion detectors – When movement, within a specified area, is detected, the doors will open. They also close automatically once there has been no movement for a specified period of time.
Magnetic induction loops – Wire induction loops installed beneath the floor can detect metallic or conductive objects in the vicinity. When an object is detected, a door opening mechanism is activated. As with motion detectors, if no additional objects are detected within a set time period, the door closes.
Infrared photo cells – A continual infrared beam shines across the door and the area surrounding it. If the beam is broken, the door opening mechanism activates. This type of access control is ideal for human traffic as well as vehicles.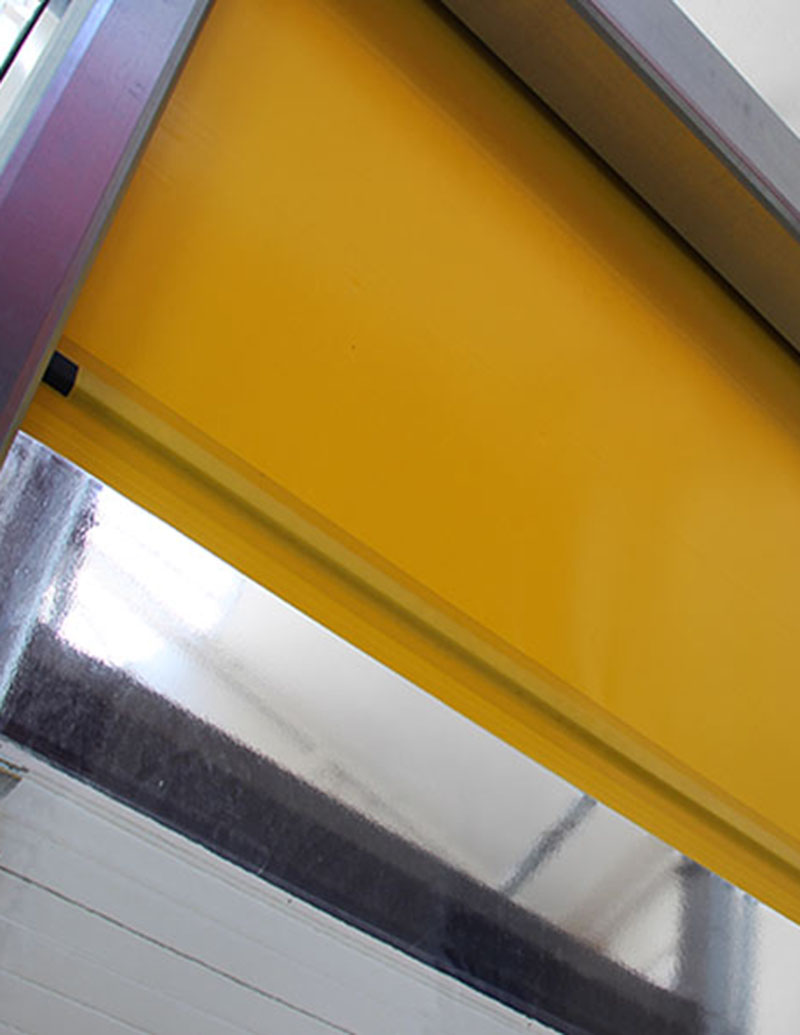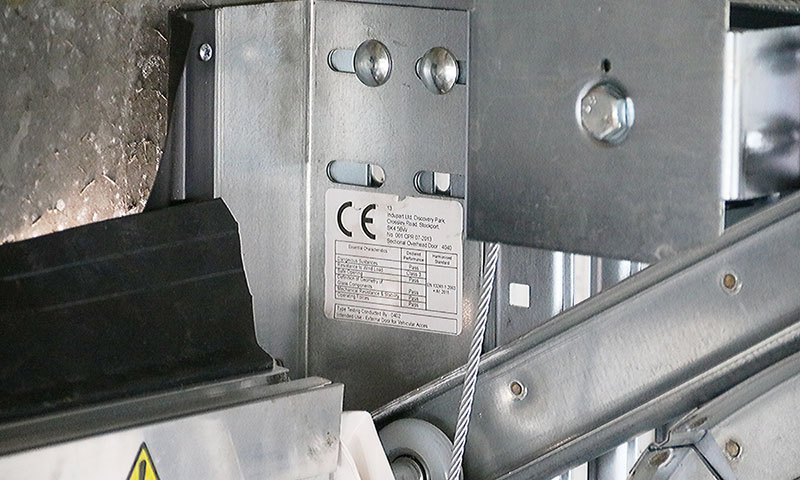 Compliance in manufacturing has been a legal requirement for many years; since July 2013, it has been a criminal offence for manufacturers to market certain products without a CE mark.
The CE mark is now so widely used that it's become a benchmark for quality and reliability and buyers expect to see it on those products for which it's mandatory. The mark is backed up by EU legislation which sets out manufacturing standards in the Construction Products Regulation 2011.
As a DHF supplier, we must ensure that all the manufacturers we work with are compliant and that all the products we buy from them, and subsequently supply and install have the correct CE marking. This provides you with peace of mind and the assurance that specific safety and environmental standards have been met.
Rapid Action Doors from Premier Garage Equipment
Rapid action doors are the perfect solution to a challenging problem. Factor in their ease of use, low-cost maintenance and durability and it's easy to see why they're a popular choice. We have a comprehensive range of rapid action doors for you to choose from and we're always on hand to guide you through the buying process. Give us a call or send us an email for more information, including full technical specs.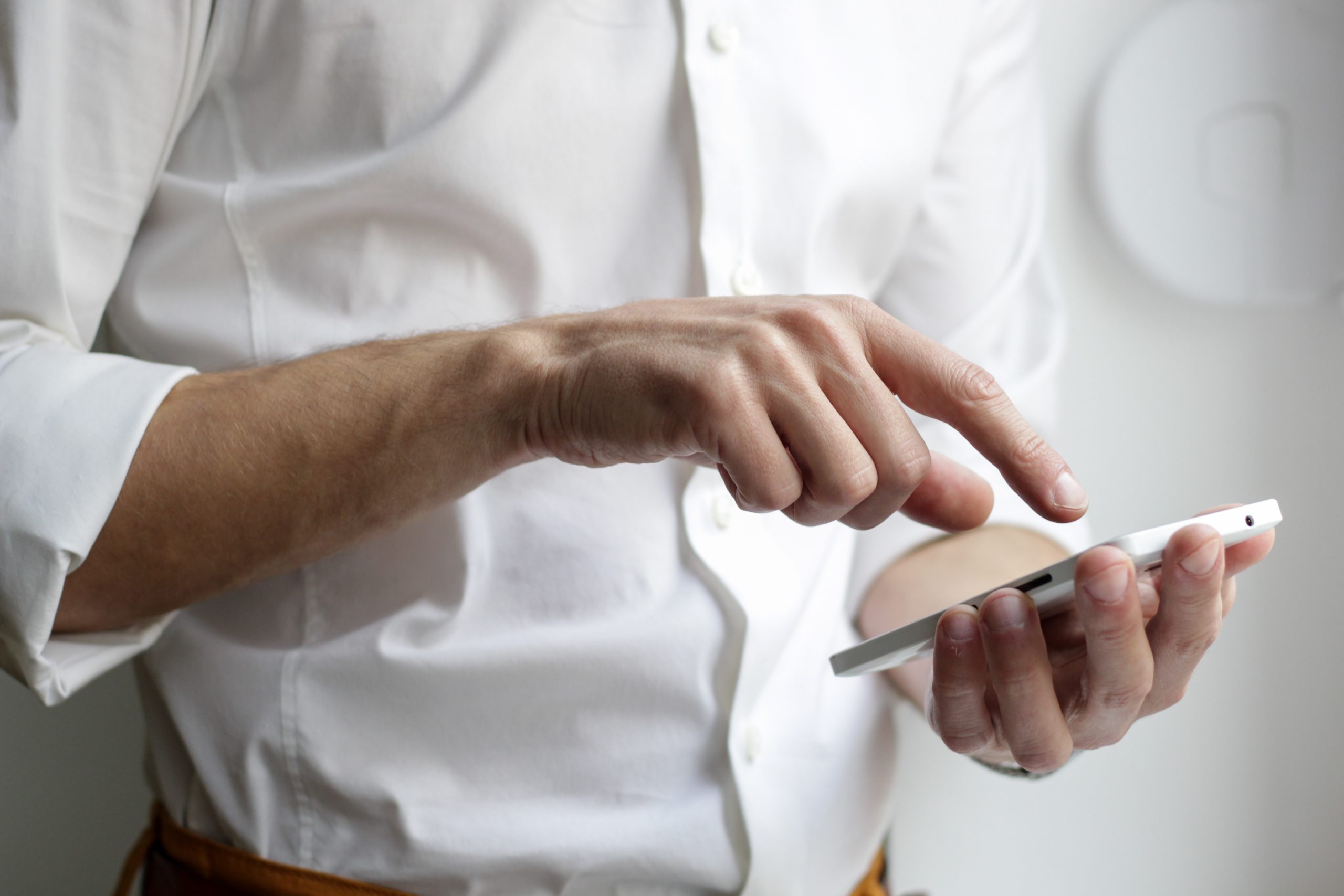 Need Some Help?
If you would like to find out more about industrial doors and discuss how Premier can help you, call us on 01234 765308 or complete the form for a call back.