Call or email us to discuss your garage equipment survey, supply,
install and maintenance.
AIR CONDITIONING
from Premier Garage Equipment
Air conditioning, across all types of vehicles, is no longer viewed as a high-spec added extra. Most vehicle owners would expect to see it on a list of vehicle features. And with over 70% of vehicles on the market today supplied with air conditioning or climate control as standard, it's easy to see why.
With air con comes the need for competent maintenance services. If your workshop offers air conditioning repair or servicing to customers, you'll need to ensure that the servicing equipment you use is always in peak condition.
We supply and install this equipment in garages and workshops, small and large, across the UK. If you're not sure which service system is right for your business, let us help you decide, so that everyone can stay cool when they need to.
info@premiergarageequipment.co.uk
Why air conditioning maintenance makes sense
Despite the less than tropical climate we experience here in the UK, air conditioning systems do tend to get used all year round. In warmer months, they provide instant in-car comfort; in colder and wetter months, they are handy for demisting windscreens and generating dry, warm air when it's needed.
Over time, the refrigerant gas which forms part of the cooling system is naturally lost and requires replacing. In vehicles where the air conditioning is used intermittently, this process is accelerated. Air conditioning is known to consume fuel but a poorly operating air con system can really impact fuel efficiency – and your customers' wallets.
Most manufacturers recommend an air conditioning system check every two years, and for workshops keen to secure regular business, it's a no brainer.
Our air conditioning service systems are sourced from major manufacturers across Europe. These systems connect to the vehicle's air conditioning unit and perform a series of important checks to detect leaks as well as a thorough clean and a system recharge of oil and gas.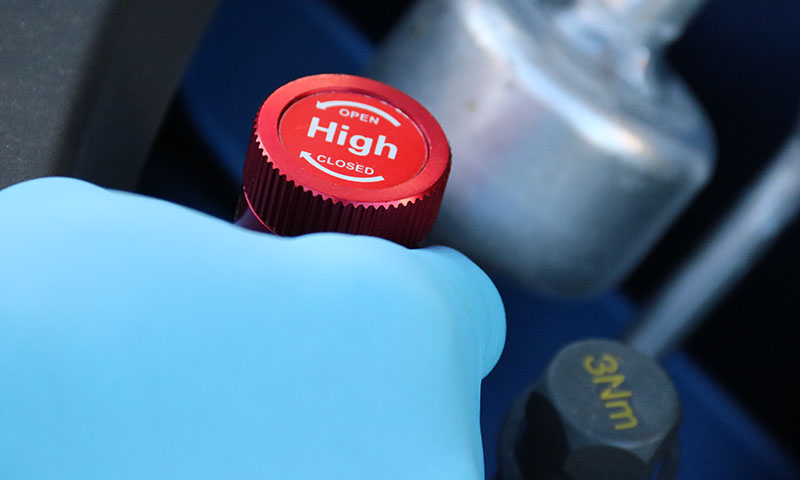 info@premiergarageequipment.co.uk
Our air conditioning service systems

When choosing an air con service system, you'll need to be certain it's compatible with vehicle makes and models, including both the old R134a and new R1234yf refrigerant systems. Across the range of systems we stock, there are plentiful features to choose from to ensure you find the right model at the right price.
If you're offering air con services for the first time, there are a range of 'starter' units to choose from, which are ideal. With today's technological advances these are all now fully automatic and can retrieve vehicle information from an internal database with no technician assistance.
The starter units perform all essential functions including:
Automated pressure test
Oil separation
Automated gas removal
Programmable maintenance tasks
More feature-rich models are also available for larger garages or those who are upgrading their aircon servicing equipment. We sell fully-automatic units, suitable for carrying out servicing tasks in all vehicles including passenger cars, vans and trucks, agriculture and off-road vehicles.
info@premiergarageequipment.co.uk
As with all technology, different systems offer different feature and benefits. The more sophisticated the product, generally the more automated and faster it is, and more likely to include wireless technology.
Let's take a look at some of the most popular feature and benefits. Some of these you would expect to see included as standard across all models, for example, compliance with environmental standards.
Once you've decided which are most important to your operation, we can help you choose a model which ticks all your boxes.
Printer option so that technicians can produce a printed maintenance report for the customer with key statistics
Bluetooth option – with Bluetooth enabled, reports can be downloaded to a device and sent to customers digitally
Deep recovery function which completely empties all gas from the vehicle's air conditioning unit
Automatic oil bottle system to recognise correct oil amounts needed for air conditioning systems in electric and hybrid vehicles
Electric and hybrid vehicles options
Multi-lingual software
info@premiergarageequipment.co.uk
LEAK DETECTION
from Premier Garage Equipment
Leaks in the refrigerant circuit are the most common cause of problems with air conditioning systems. They go largely unnoticed by the car owner until system performance visibly reduces or fails completely.
Refrigerant gas naturally diffuses through rubber pipes and connections over time which is why regular air conditioning maintenance is important. This also makes it hard to diagnose a leak – hence a need for leak detection.
There are two main ways for a technicians to test for, and detect, leaks. At PGE, we can supply kits to you for either method.
Contract agent and UV lamp
Leak detection with ultrasound (sniffer)
A range of parts must be tested to identify the specific location of the leak. They are:
All connections and lines
Compressor
Condenser and evaporator
Filter dryer
Pressure switch
Service connections
Expansion valve
info@premiergarageequipment.co.uk
Leak detection using a nitrogen set
The air conditioning system must be emptied prior to conducting this test. It is then filled with nitrogen and the pressure monitored for several minutes to see if it remains constant.
info@premiergarageequipment.co.uk
Contrast agent and UV lamp
The contrast agent is a dye which must be added to the system usually in a cartridge. Once the dye has run through the system, the technician shines a UV lamp onto each part. The contrast agent shows up as a different colour under the UV and leaks can be easily detected.
If the pressure drops, or a hissing noise of gas escaping can be heard, a leak is present. To identify the specific location, use the "sniffer" to locate the leak, even in the "hidden" areas.
info@premiergarageequipment.co.uk
F-GAS TRAINING
from Premier Garage Equipment
For technicians working with air conditioning systems and handling fluorinated gas (known as 'F-gas'), specialist training is required. This is due to the potentially harmful effects F-gas has on the environment. At PGE, we offer training courses for your technicians. All courses focus on ensuring your technicians meet the legal requirements for working with F-gas and other ozone depleting substances. They will be taught about the properties of F-gas and how they operate in air conditioning and refrigeration systems.
There are four certification categories – if you require your technicians to be able to carry all tasks relating to the handling of F-gas, they will need a Category 1 certificate. This covers leak checking, refrigeration recovery, installation, service and maintenance.
info@premiergarageequipment.co.uk
LONG-TERM CUSTOMER CARE
from Premier Garage Equipment
Once we've supplied and installed your air conditioning system, you'll want to ensure it – and you – are taken care of. That's why, at PGE, we provide long-term maintenance packages which can be built around your specific needs. And as time goes by and regulations change, we're on hand to advise you on compliance and ensuring you stay on the right side of the law.
We also connect all customers to our time-saving, user-friendly customer portal. Simply log in via your existing web browser to check the status of all jobs and retrieve important documents such as certificates, maintenance records and quotes. What's more, you can book in new jobs and request quotes in a matter of minutes. It couldn't be easier.
info@premiergarageequipment.co.uk
What Next?
If you're keen to ensure that your workshop is a true competitor in the automotive sector, we believe that offering air conditioning services is a must. To find out more and for a quote, please contact us today.
Related Air Conditioning Services
All of our services go hand-in-hand, you may also require our help with: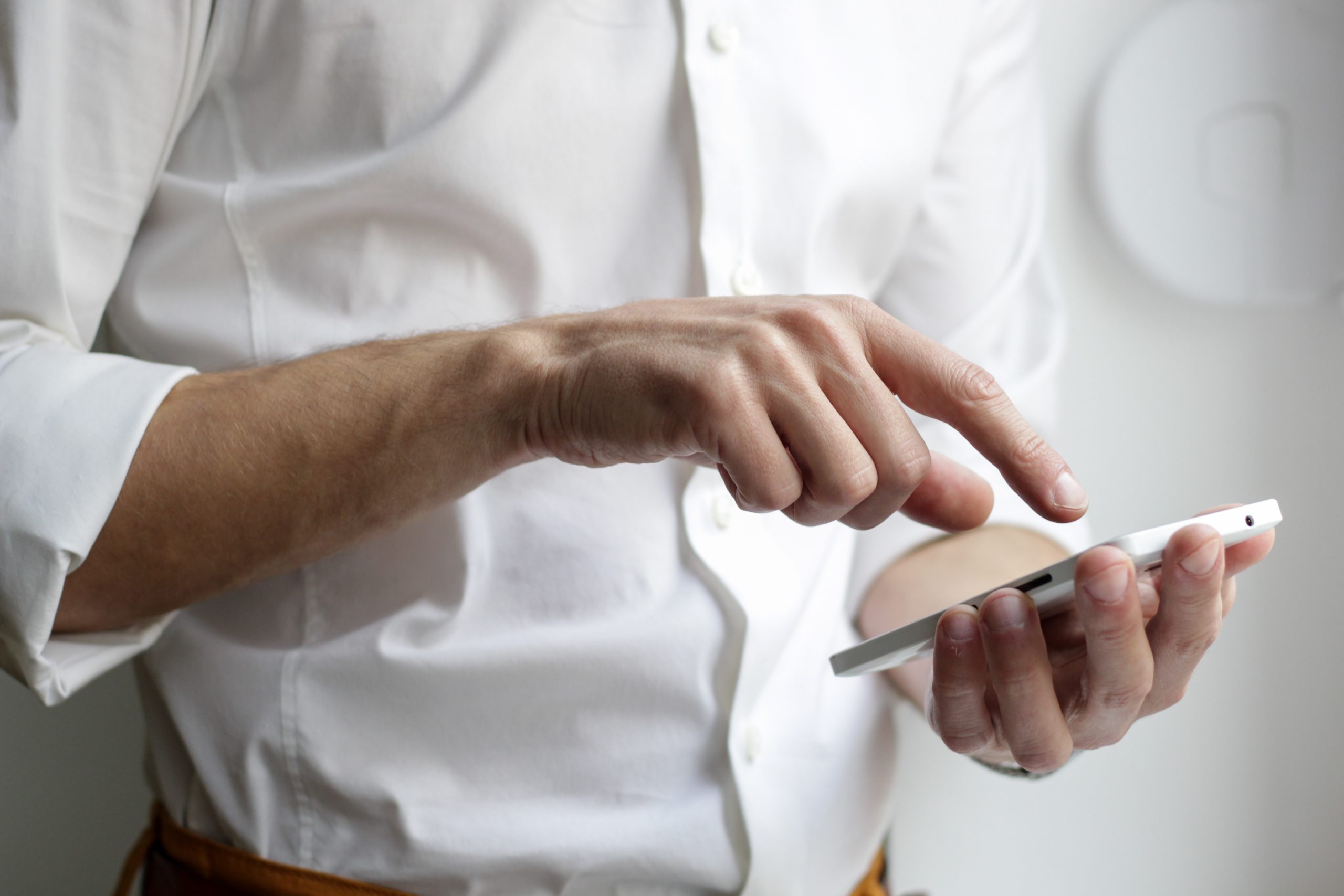 Need Some Help?
If you would like to find out more about industrial doors and discuss how Premier can help you, call us on 01234 765308 or complete the form for a call back.

Commercial Director - Citygate
"Premier are our 'go to' supplier for all areas related to garage equipment, liquid engineering and industrial doors. Jonathan and his team are extremely professional and highly responsive to our needs. There is no problem too big or too small. They cover everything from minor repairs to maintenance contracts and small minor workshop upgrades right the way through to full consultancy services for new workshop design, supply and installation. Their knowledge of the regulations and compliance is second to none and I have complete confidence in their ability to deliver quality products and provide appropriate solutions at all times."