Call or email us to discuss your garage equipment survey, supply,
install and maintenance.
WORKSHOP FURNITURE
from Premier Garage Equipment
Creating an orderly workspace for your team is of paramount importance. Workshop furniture has evolved from the humble toolbox and is now an industry mainstay. It takes care of the tools of your trade and lets you get on with doing what you do best.
At PGE, we supply top-quality, durable and attractive workshop furniture. We can accommodate every requirement and budget from entry level through to bespoke, from one-man garages to high-end dealerships. Open-plan service areas are on the increase with showroom and workspace merging into one. If your storage is on show, you'll need to create a first impression that's synonymous with your brand and one that's organised, professional and looks like it means business.
It's also clear that the best technicians are in demand and creating a high-quality working environment for them is important for employee satisfaction and retention. Integrated and superior-quality workshop furniture streamlines processes for your technicians, increases efficiency and boosts productivity for your business – keeping everyone happy.
Dura Furniture
With so much to play for, it's important to get your workshop design right first time. We're a main supplier of Dura furniture, well known for its sleek design, outstanding performance and enviable longevity, they're hard to beat. As innovators of integrated workshop furniture systems, their expertise at creating flexible workshop systems, tailored to your needs, is unrivalled.
Why we recommend Dura
With service centre productivity at the forefront of your agenda, it's crucial that your workshop layout is fit for purpose. We've partnered with award-winners Dura, to bring you over 20 years' expertise in developing integrated workshop layouts which deliver maximum efficiency.
Their furniture systems have been designed specifically with efficiency in mind, combined with superlative cabinet quality, that's as hard working as your team. They believe all workshops should aim for 'centre of excellence' status and when you look at some of the projects they've delivered, we think you'll agree.
info@premiergarageequipment.co.uk
STORAGE CABINETS
from Premier Garage Equipment
No two workshops are the same. For complete flexibility, we offer modular systems which are built around you.
Choose from a range of high-quality, steel storage cabinets to house your specialist tools and items. Our cabinets can be floor or wall mounted with hard-wearing surfaces and are designed to be totally secure. What's more, they are all supplied with lockable castors or adjustable feet and foam inlays for drawers. We stock a substantial range of sizes to fit around your workshop dimensions. 
Additional features:
Heavy duty epoxy coated 1.2mm steel construction
Fully secure and lockable
Composite work surface designed to withstand heavy wear and tear
Mobile units come with handle and anti-tilt mechanism
Three drawer depths and handle slots for easy labelling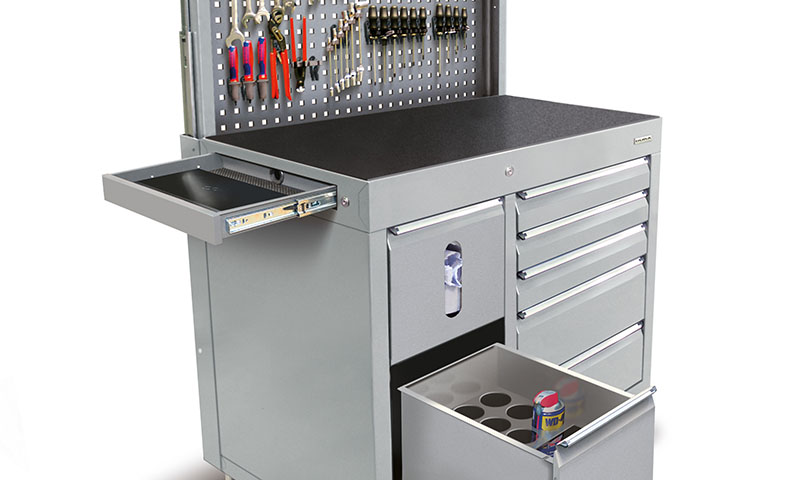 info@premiergarageequipment.co.uk
BAY SERVICES CABINET
from Premier Garage Equipment
Technicians need easy access to oil, air and water but delivery systems must be carefully managed to comply with health and safety regulations.
Our range of cabinets are flexible and efficient and designed to avoid spillages and improve health and safety. Available in widths of 600, 900 and 1200mm, your cabinets can be designed and built to accommodate specific workshop requirements.
Additional features:
Heavy duty epoxy coated 1.2mm stainless steel construction
Composite work surface designed to withstand heavy wear and tear
Quick access maintenance panels
Optional ¾ or full height rear panels
Upper reels for oil and water delivery/extraction, lower reels for air delivery
Adjustable feet
Optional plinth plate
Removable drip tray with optional oil capture tube
info@premiergarageequipment.co.uk
CUPBOARD AND SHELVES
from Premier Garage Equipment
Are your technicians wasting time hunting for parts which aren't where they should be? Our modular cupboards and shelves are designed with your needs in mind and to fit the exact layout of your service bay.
Available in a variety of sizes and configurations, we will work with you to tailor all your storage to your specifications. 
Additional features:
Heavy duty epoxy coated 1.2mm stainless steel construction
Composite work surface designed to withstand heavy wear and tear
Double-skin doors with twin-point locks
'Tambour' roller shutter door
Lockable castors or adjustable feet
Range of optional extras including under-cabinet lighting, adjustable shelf, front/side plinth covers
info@premiergarageequipment.co.uk
WASTEBINS, SINKS AND CABINETS
from Premier Garage Equipment
Waste Bins, Sinks and Cabinets
Innovative and flexible storage solutions are essential for your workshop, however, the story doesn't end there. To maintain an efficient environment, technicians require the tools to keep their workspace clean and organised 24/7.
Our range of waste bins, sinks, recycling and diagnostic units can be designed to fit perfectly with your storage units, creating the ideal setup for your technicians.
info@premiergarageequipment.co.uk
PANELS, PLINTHS AND CAPPINGS
from Premier Garage Equipment
Panels, Plinths and Cappings
No workshop is complete without the finishing touches, especially in high-end settings where image is everything.
You'll be surprised what can be achieved with our panels, plinths and cappings. Each is available in a range of sizes and designs so that you can choose how to position storage bins, shelves, hooks and electrical fittings. Or why not add housing for lighting systems to your cabinetry, creating a sleek and stylish finish?
info@premiergarageequipment.co.uk
WORKSHOP BENCHES AND TROLLEYS
from Premier Garage Equipment
Workshop Benches and Trolleys
Modern vehicle servicing places heavy demands on your team with a range of diagnostic equipment, tools and other machinery. Help them do their jobs efficiently and without risk of injury by investing in workshop benches and trolleys.
Our mobile workstations meet all your needs helping you to maximise productivity. And there's a design to suit every environment, even when space is at a premium.
info@premiergarageequipment.co.uk
OUR MANUFACTURING NETWORK
from Premier Garage Equipment
Quality Manufacturers to Suit all Levels of Budget
We've sourced our products from a range of manufacturers so that we can bring you the best of the best, regardless of your budget.
JAS Engineering
Many of our workbenches and accessories are manufactured by British company, JAS Engineering. For over 40 years, JAS Engineering has manufactured fully welded and ready to use workbenches and trolleys and has customers in most industry sectors across the UK. Quality is guaranteed at JAS and we know you'll be delighted with their products.
Keen Space
We also source workshop furniture from Italian brand, Keen Space. With an eye for detail and organised work spaces, they have built their brand by creating and promoting a simple, modular concept. While bespoke options aren't included, their furniture is ideal for customers who need to be mindful of budgets but don't want to compromise on style.
No matter the space you need to fill, their modules can be organised to fit perfectly and to give you the functionality you need.
Their modular workbenches come in three lengths and each unit can be combined with other modules to produce countless combinations.
info@premiergarageequipment.co.uk
Do you Need Help Sourcing Workshop Furniture Solutions for Your Business?
Choosing furniture for your workshop is an important decision – making the wrong choice is expensive and time-consuming. And if you can't afford to put it right, your workshop's productivity may suffer.
We're happy to provide as much information as you need so that you can be sure you're making the right investment. Contact us today to find out more.
Related Workshop Furniture Services
All of our services go hand-in-hand, you may also require our help with: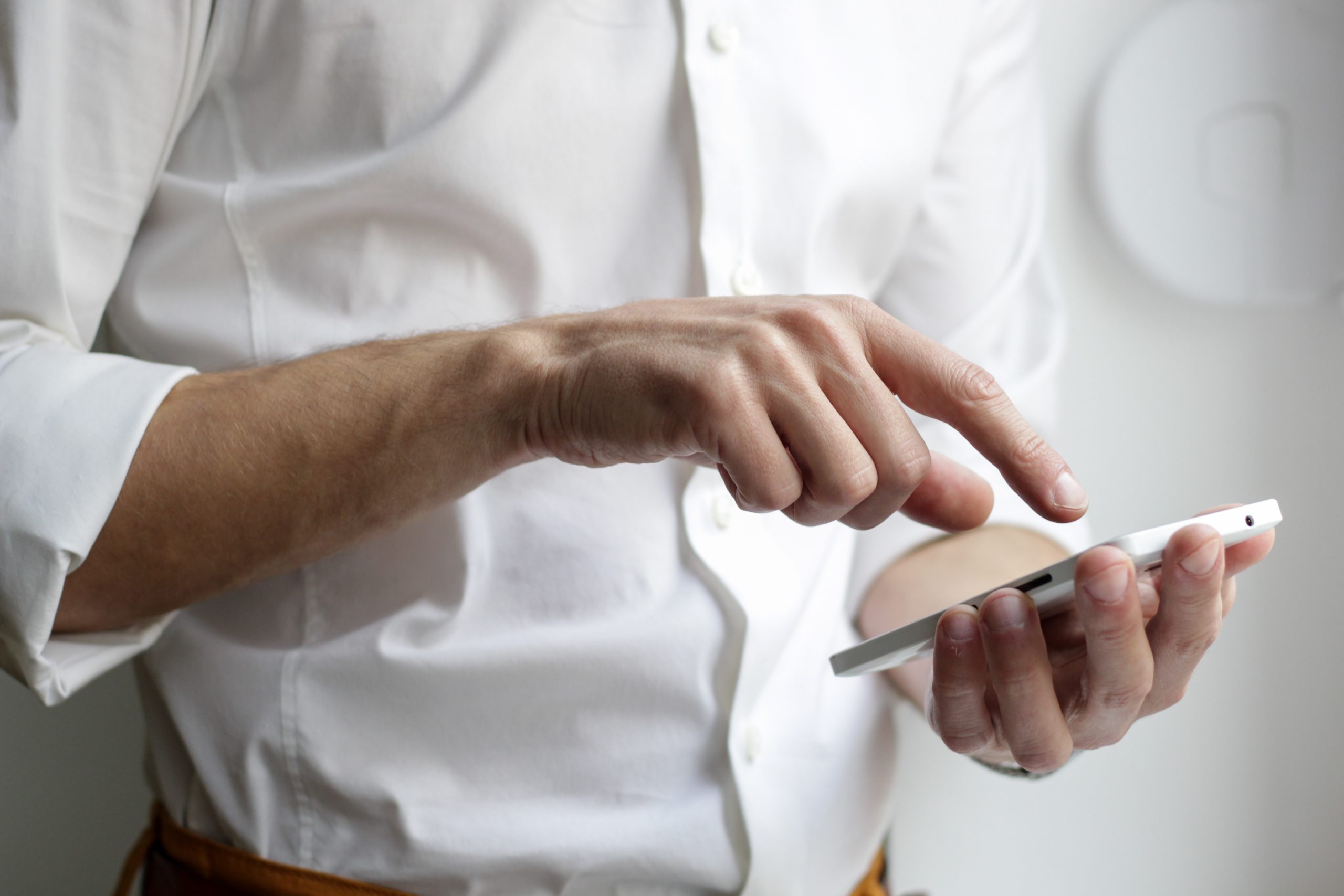 Need Some Help?
If you would like to find out more about industrial doors and discuss how Premier can help you, call us on 01234 765308 or complete the form for a call back.

Director - Neath Hill Autos, Milton Keynes
"We have worked with PGE for over 10 years who install and maintain all our garage equipment including compressors, tyre machine and lifts. They are always able to overcome any challenges encountered on site. One particular installation of two vehicle lifts (2 x Rav two posts) was particularly tricky due to space restrictions within the workshop. Their Technicians worked seamlessly around this tight space whilst still keeping the workshop operational during a busy working day."