Call or email us to discuss your garage equipment survey, supply,
install and maintenance.
MOT
from Premier Garage Equipment
With demand for MOT services growing annually, there's never been a better time to review your MOT bay. Does it have all the equipment it needs? Is the layout optimised to get the most out of each day? Can your technicians work efficiently without compromising on safety?
If you're interested in scaling up your operation for maximum profitability, or you've got concerns that your MOT test area isn't operating at full capacity, we can help.
At PGE, we provide MOT equipment to small garages and large commercial enterprises across the UK. We start by discussing your business objectives before devising a plan that meets your needs.
MOT Bay Design and Installation
We can create design layouts from scratch for new test bays or we can make recommendations for small amends or alterations to get you up to full productivity as quickly as possible.
While nearly all MOT bays in the UK have similar equipment according to vehicle class, we know that size matters as does the layout. A custom approach is logical whether it's for a standard MOT bay or a more advanced automated test lane (ATL). In addition, you must be compliant with DVSA standards and GEA approved. At PGE, we're here to ensure that all the pieces of the jigsaw puzzle are present and correct.
Our team carefully select products known for their quality, reliability, speed and ease of use. From lifting platforms to headlamp testers, we can supply and install equipment for every vehicle class.
When you work with us, you hand over the stress of detailed planning, sourcing equipment, tackling compliance with current legislation, meeting deadlines and dealing with third party suppliers. Choose PGE and let us put your MOT business back in the driving seat.
info@premiergarageequipment.co.uk
LIFTS
from Premier Garage Equipment
If you're interested in our full range of lifts, you can find more information here. When it comes to MOT test bays, there are two lifts to consider: the four-post and the scissor lift.
The majority of MOT inspection tests can be performed on the four-post. It's the industry stalwart and has long been recognised as the number one choice. Why? Well, it's highly accessible for all types of vehicle. Vehicles can be driven directly onto the platform ready for inspection. Mechanics and technicians can access all parts of the vehicle albeit with some space restrictions.
info@premiergarageequipment.co.uk
The popular choice for MOT inspections and wheel alignments, scissor lifts come in a range of sizes with flat platforms offering maximum rigidity and working stability. They are great space saving devices for hard-working garages and can accommodate vehicles ranging from small cars to long-wheelbase vans.
info@premiergarageequipment.co.uk
WHEEL ALIGNMENT OPTION
from Premier Garage Equipment
A great way to multi-task your MOT bay, this option is increasingly a popular choice for many of our customers. Over half of all MOT bays supplied and installed by us have included a wheel alignment option which gives you the ability to carry out wheel-alignment geometry checks when MOT tests are not in progress.
Typically, franchised dealers prefer this option to ensure they not only maximise the investment of a new MOT bay, via an incremental revenue stream, but they also meet their franchise standards. 
The wheel alignment option includes of a set of flush rear locking slip plates integrated into the lift platform bed and an additional level calibration certificate. It's available to DVSA authorised examiners and offers flexibility in that the MOT lift can be used for other activities outside of MOT testing.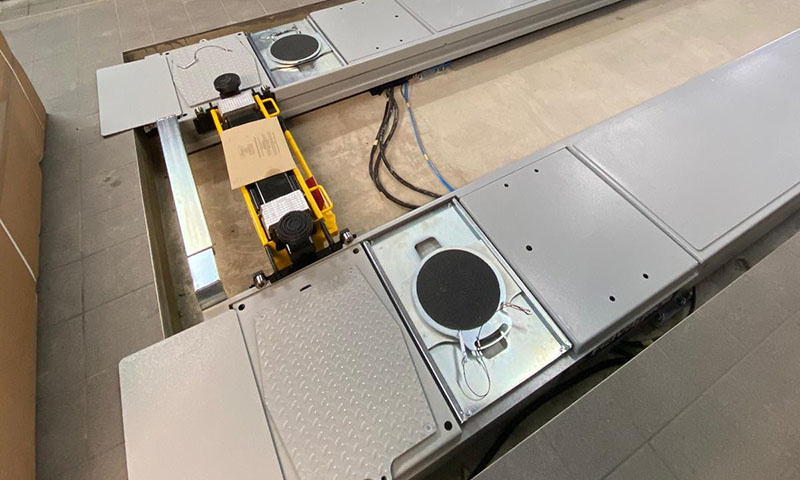 info@premiergarageequipment.co.uk
BRAKE TESTER
from Premier Garage Equipment
At PGE, we're safety conscious in the extreme. Never under-estimate the damage that can be done to your business by an inferior piece of kit failing when you need it most. Brake testers are a classic example.
We carefully source all our brake testing equipment from Ravaglioli, from motorcycle testers to commercial vehicle testers. With some variation according to vehicle class, we ensure our equipment has appropriate safety features including a galvanised frame, self-braking motors, handrails, ramps and platforms.
Most brake testing equipment will have integral vehicle weighing facilities so that braking efficiencies can be calculated. Tyre protection is also taken care of with a dynamic roller surface which also imitates road surfaces and conditions. And recessed motorised rollers can assess brake force resistance to check that the vehicle's braking system is working within acceptable limits.
If you're regularly testing 4WDs or vehicles with ABS, the low-test speed and contra-rotation option with adequate slip control are ideal for these vehicles.
In summary, our units are suitable for testing:
Single wheel drag
Brake ovality (out-of-roundness) on single wheels and % difference
Maximum brake force on single wheel, on axle and total
Maximum % imbalance of brake force
Total % efficiency of braking system
% efficiency of handbrake
Braking capacity split between front and rear axle
Axle weight (P version only)
Pedal pressure device (optional)
info@premiergarageequipment.co.uk
PLAY DETECTORS
from Premier Garage Equipment
An essential piece of kit for detecting wear and tear or play in the suspension and steering parts. How do they work? The electrohydraulic equipment generates an alternate stress on the wheels which, via a visual check, highlights defects in the suspension and steering wheel.
Safety is never compromised – all our Ravaglioli detectors come with an indented surface to prevent wheels sliding while on the plate. And you can choose to install on the floor, recessed into the ground, on a pit or lift.
info@premiergarageequipment.co.uk
EMISSIONS TESTERS
from Premier Garage Equipment
Our Brainbee and Crypton emission testers are known for their superior quality and reliability. Built from market-leading components, you can choose emission testers for Class 4 and Class 7 MOT tests.
All the gas analysers we stock deliver accurate petrol and diesel emissions levels. What's more, their performance is guaranteed to exceed UK MOT requirements, giving you the ultimate peace of mind. They're simple to use and with Bluetooth connectivity, they keep you one step ahead of the game at all times.
info@premiergarageequipment.co.uk
HEADLAMP TESTERS
from Premier Garage Equipment
Simple to use, easy to position and manoeuvre, offering precise results and built to last, it's easy to see why our DVSA approved headlamp testers are so popular.
The solid H-base with a double rail is reassuringly robust and provides consistent results thanks to the anti-tip technology. It comes with an analogue luxmeter as standard, but you can opt for a digital version if required.
They're suitable for use on any headlamp, including Xenon and LED. And if your MOT bay tests a wide range of vehicles, these are perfect – they can be used on vehicle classes 1, 2, 4 & 7.
info@premiergarageequipment.co.uk
CLASS 1 & 2 MOT TEST LANE
from Premier Garage Equipment
Class 1 & 2 MOT test lane
At PGE, we take care of your entire MOT equipment package. All our equipment meets UK MOT statutory testing requirements giving you the reassurance of always being fully compliant with the law.
For class 1 & 2, this includes motorcycle-specific equipment including:
Motorcycle brake tester
Infra-red remote control
Electronic weighing facilities
Wheel alignment bars
Headlamp aligner
info@premiergarageequipment.co.uk
CLASS 4 MOT TEST LANE
from Premier Garage Equipment
The most common of all MOT tests covering cars and small vans, we ensure that your MOT test bay is fully functional and compliant with UK legislation. At PGE, we supply and install standard and ATL MOT bays for all class 4 vehicles.
This includes:
Four-post lift
Scissor lift
Play detectors
Jacking beam
Brake tester
Headlamp tester
Gas analyser
Smoke meter
info@premiergarageequipment.co.uk
CLASS 7 MOT TEST LANE
from Premier Garage Equipment
Class 7 MOT test centres are less common and therefore more sought after by vehicle owners. With increasing numbers of light commercial vehicles on UK roads, a class 7 test bay is an ideal way to generate more income.
Ensure your class 7 MOT test bay stands out from the rest by choosing only the highest quality equipment, including:
Four-post lift
Scissor lift
Play detectors
Brake tester
Smoke meter
Gas analyser
Headlamp tester
Jacking beam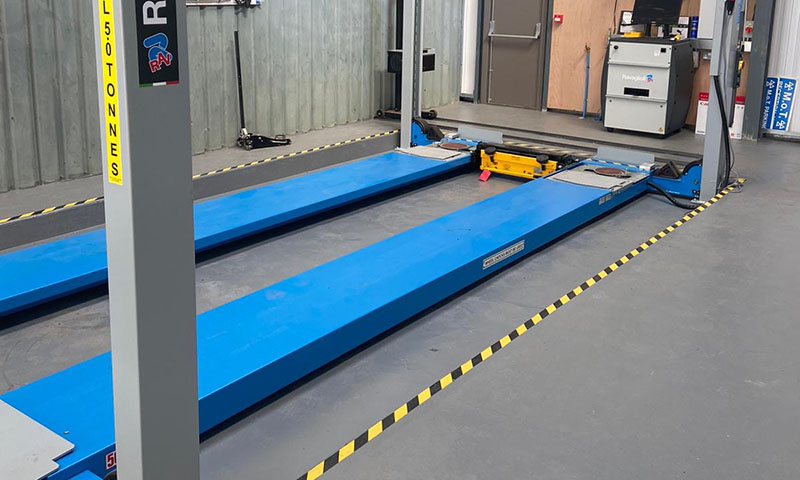 info@premiergarageequipment.co.uk
Be Top of the Class with MOT Testing
If your aim is to be top of the class when it comes to MOT testing, you've come to the right place. With PGE as your supplier, you can be sure that all equipment is sourced from the finest manufacturers and fully compliant with UK statutory requirements.
For more information and to obtain a quote, please get in touch today.
Like the sound of what you've read?
Please get in touch today by completing our enquiry form and we'll contact you as soon as we can.
Related MOT Services
All of our services go hand-in-hand, you may also require our help with: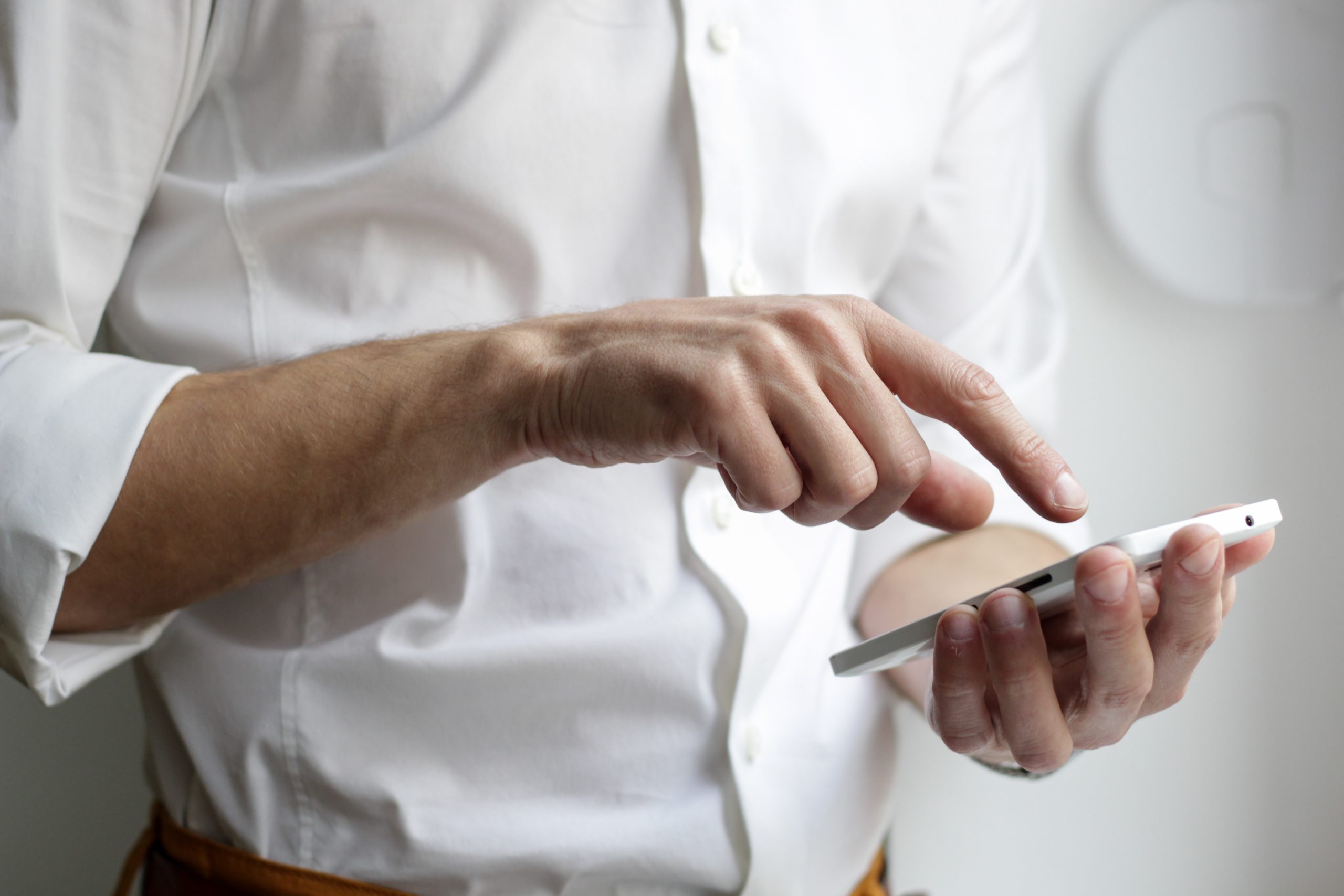 Need Some Help?
If you would like to find out more about industrial doors and discuss how Premier can help you, call us on 01234 765308 or complete the form for a call back.

Commercial Director - Citygate
"Premier are our 'go to' supplier for all areas related to garage equipment, liquid engineering and industrial doors. Jonathan and his team are extremely professional and highly responsive to our needs. There is no problem too big or too small. They cover everything from minor repairs to maintenance contracts and small minor workshop upgrades right the way through to full consultancy services for new workshop design, supply and installation. Their knowledge of the regulations and compliance is second to none and I have complete confidence in their ability to deliver quality products and provide appropriate solutions at all times."